Are you ready to step up your game when it comes using PLR or pre-written content?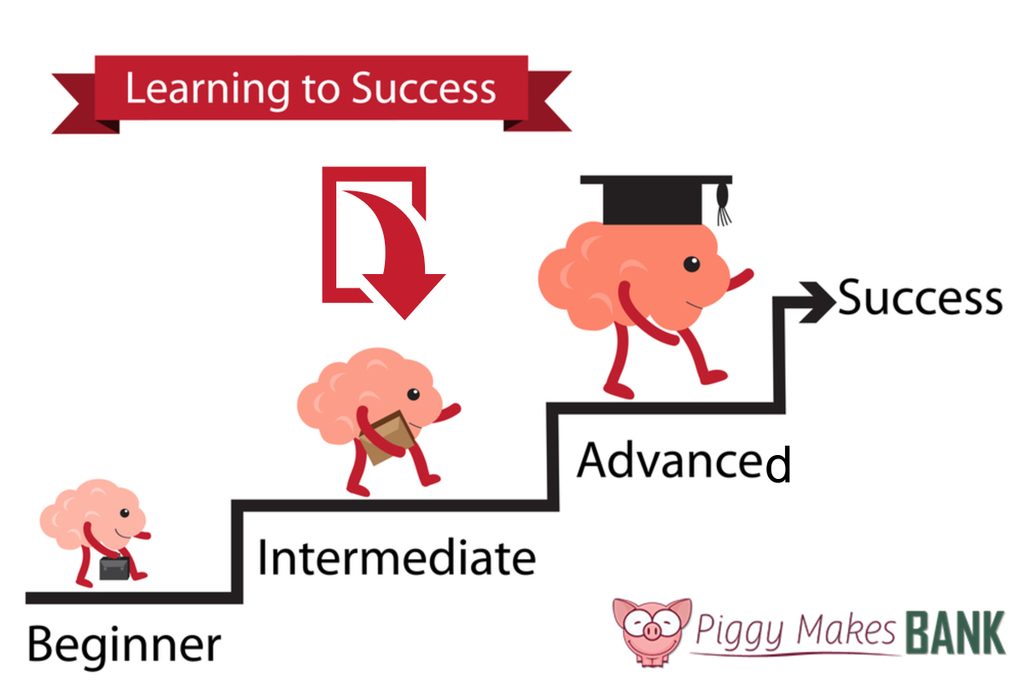 There are two common uses for pre-written content.
Buy a pack of articles and use them as blog posts.
Take a short report or an article pack and use it to quickly create a lead magnet or opt-in freebie.
Both are excellent ways to get more quality content in front of your audience, but they are far from the only thing you can do.
In this blog post we want to share three different tips and strategies with you that will help you take PLR implementation to the next level. Take a minute to read through them and decide what you want to try first.
Eventually we encourage you to take all three pieces of advice to heart, but don't let it overwhelm you. Start with what sounds interesting, make progress, and then come back to try something else.
Use PLR To Create Paid Products
One of the quickest and easiest ways to make your money back on a PLR purchase is to turn it into a paid product.
PLR content is inexpensive depending on the price point for your finished product, you could easily make enough to cover the cost with a handful of sales.
Let's make up an example based on one of our PLR packs to illustrate. Let's say you grab the "Growing Your Passive Income" pack which includes a full 6,000+ word ebook and workbook.
You take the ebook (The Passive Income Blueprint) and spend a couple of hours creating a new cover, adding your branding, editing for your particular niche as needed, and putting together a super simple sales page with a buy button. You add the workbook as a bonus to add value and make a quick test purchase to make sure things are working the way they should. Don't skip this last step. Anytime we do, it comes back to bite us.
That's it, the hard part is done. You have a new product up for sale.
Now it's time to send the first email to your list (you'll need to send more than one), blog about it, and share it on social media then sit back and patiently wait for that first sale.
If you're just building an audience then you'll want to consider making this a low entry product to grow your customer list. Even so, you could easily sell it for $20 with the added workbook. You only need 5 sales to make a profit.
Now, what if you offered a group coaching program where you take a group of people through the process described in the Passive Income Blueprint ebook or guide, you could easily double the price. Perhaps you decide to make it an upsell offer after someone buys the guide.
It doesn't take more than a handful of sales to become profitable with information products created from pre-written content.
If you've had "launch a product" on your to-do list for too long, or are getting emails from readers and subscribers reaching out for more help and information, look around for a high-quality PLR pack that you can turn into a guide, workbook, or the likes. It may just be the most profitable thing you do all year.
Run A Challenge For Your Readers To Create Buzz And Engagement
Another fun and profitable way to use pre-written content is to create a challenge for your readers. Think of it as a blog post series on steroids. The idea is to get your readers on board to spend seven, ten, or even thirty days working towards a common goal. It could be getting better at something, learning more about a topic, or implementing a new idea or strategy. Let's use the Passive Income PLR pack as an example again.
With a pack like that you get 30 articles or blog posts. Load them all up as drafts and start to edit and publish one at a time.
Along the way, invite readers to sign up for daily reminders and create a sense of community either through the comments on your website, or by setting up a Facebook group for the "challenge".
For a more detailed description of setting up and running an email or blog post challenge like this, take a look at this free guide we put together.
There are quite a few benefits to doing something like this. It's a great exercise for getting in the habit of publishing more and to do so more quickly.
After a 30 day challenge like this, whipping out a few blog posts per week will feel easy. It also creates a lot of buzz and excitement with your existing audience, particularly when you spend a little time upfront telling them what's coming and why they want to join in.
Our main reason for running challenges like this on our niche sites has always been to build our list and create engagement with new and existing subscribers.
Email marketing is responsible for 80% of our online income and that's not going to change anytime soon. Growing and nurturing a list should be on the forefront of any online marketer's mind.
As an added bonus, if you are putting up a related information product, or have an existing product or service that's a good fit, a challenge is a fun way to generate more sales. All you have to do is add a soft sell recommendation to your blog posts and emails.
Don't Be Afraid To Change The Format
The last "intermediate" PLR user tip we wanted to share with you is to not get stuck on a particular format or even type of media.
PLR articles can be so much more than blog posts on your site. At the end of the day, pre-written content is just content, no matter what format it comes in to begin with.
Those 10 articles can become a short report that would make a great opt-in freebie or bonus for an existing product. That 30 article pack would make a meaty eBook, or it could be the basis for an interactive coaching program.
When you're looking for PLR to use, look at the content first, and the format second. Let's say your audience is looking for blog posts on defining an ideal customer.
You could take this PLR ebook here and turn sections of it into epic blog posts on the topic that will become evergreen cornerstone content for your site for years to come. And the process won't take you more than a few minutes to copy and paste the text, add a pretty image, and link to a few other relevant posts on your site.
Or let's say you're working on your next big eBook. You find bits and piece of PLR here and there that will work. Go buy them, then come back and compile it all into one word document. A little editing for smooth transitions and a touch of formatting polish is all it takes to create that next new paid product without having to write everything from scratch.
That covers taking one type of written content and turning it into a different one. Don't stop there though. Just because something starts out as written PLR doesn't mean it has to stay that way.
Different people prefer consuming content in different formats. You could create some simple audio files by reading your PLR content and offering it as an option on your blog.
Or start a podcast where you share an interesting bit of info each week on a particular topic. Get a few different PLR packs, grab a couple of related articles on the topic and discuss what you're reading in them.
PLR can become your research assistant and idea generator. As a bonus, you have some great written text to work with for your descriptions and show notes.
You can take a small pack of articles, read through them one at a time, and create a quick and informative video about each of them. Or grab your phone and do a FB live for your audience. In either case you can share the text content in the description or as a comment for those audience members that prefer to read. Or make it a blog post and embed the recorded video.
Looking for more?
Click here if you need more basic information to get started using PLR.
If you're an advanced PLR user click here for some interesting strategies to boost your ROI when it comes to pre-written content.
Ready for more tips for using PLR that go beyond the basics? Here are a few blog posts worth checking out.
Creating a Content Funnel with Your Purchased PLR
Using Email Challenges to Grow Your List
What Could You Get Done If You Didn't Have To Blog For An Entire Month?