Recommended Resources
We are Tracy & Susanne from Piggy Makes Bank. We've been friends for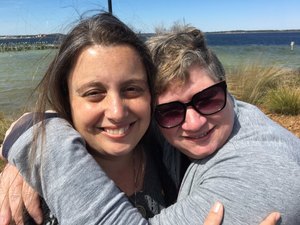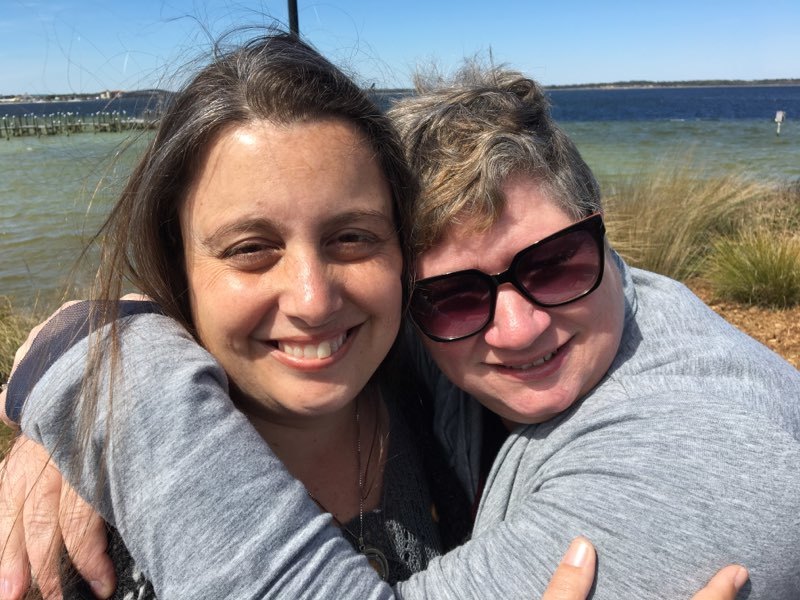 years and collaborated and worked together on quite a few projects in the past. Between the two of us we have over 25 years of experience in online marketing, content creation, and customer service and it shows in what we've built at Piggy Makes Bank.
Everything on this page are tools and services we personally use and pre-written content from fellow sellers that we have a solid relationship with. You're not going to be disappointed when you give them a try.
Tools We Use
aMember – Is who we use as our shopping cart & affiliate program
ConvertKit – Our current email marketing service provider
Aweber – Another great email marketing service provider
Canva – Our Go-To design app.  When we aren't paying someone to do something "professional" this is what we use.
Stencil – The program we use to create on-the-fly images – Super Easy to use
Pretty Links – This is who we use to shorten our affiliate links and to keep track of clicks
MomWebs – The best hosting company ever.  The customer service is super responsive and the up-time is second to none.
Thrive Themes – Thrive is filled with theme-goodness including plugins for courses, opt-ins, timers, and more.
Gusto – Payroll/HR and More – We use Gusto to manage our payroll and business tax payments.
The Bottom Line CPA – Our personal & business bookkeeping service & CPA. They help us make decisions that assist us in making more money, saving more of our income & most importantly, keeping more of our income.
Our Favorite "Old School" Tools
Frixion Erasable Colored Pens

6 x 8 graph paper notebooks

6 x 8 Hardcover Journal (they have them in lined, graph & dot grid)

---
Books We're Reading
---
Courses We've Taken
Virtually Everything From Leonie Dawson
All The Things From Cindy Bidar
Smart Money Archetypes with Denise Duffield-Thomas
---
These PLR sellers are personally known to us and have been vetted as having a quality product as well as exemplary customer service.
Because content is the lifeblood of your business do yourself a favor and do buy from multiple sources.
Business/Self-Help/Health & Wellness Niches
PLR.me – Ronnie Nijmeh has some of the best ready-to-use coaching handouts, products, marketing materials, and content for your coaching business.  We've snagged a great deal where you can get 10 free credits to try them out now.
PLR S.O.S. Our new site with inexpensive content + Canva templates/printables
Self-Help Niche
White Label Perks Kelly McCausey, Samantha Angel & Avery Wilmer craft great content for business coaching and self development niches. This is content you can add your flavor and branding to and be ready to publish faster than ever!
Publish for Prosperity Alice Seba created this site in response to the demand from personal development coaches, speakers and publishers like you that wanted more practical, high-value content with private label rights…that actually helps you grow business. They not only provide the content, but also provide the training so you can excel in your online business
Tools for Motivation Justin Popovic & Ted Payne create some of the best self-help & personal development content in the business.
Content Drafts Nicole Dean has been a trusted and respected source of PLR and done-for-you content on the web since 2006. ContentDrafts.com is her latest venture.
Business Niche
Coach Glue Nicole Dean & Melissa Ingold specialize in creating done-for-you courses, workshops, planners, blog posts, and group coaching plans to help you create a wildly successful, stress-free coaching business sans burnout.
Content Sparks Sharyn Sheldon has created a solution for enlightened business coaches, consultants, and educators like you – who know the enormous value of quality content for growing your business and helping your customers.
Health & Wellness Niche
Coach Ready Content Dr. Melissa Brown creates done-for-you ready to use health and wellness content written by a physician.
Master PLR Susie & Geoff O'Dea create content for health professionals, personal development coaches and content publishers. Their white label content is ready for you to edit and rebrand as your own
.PLR Pump Kate Rieger creates some of the best alternative health, health, fitness & self-help PLR out there.
Internet Slayers PLR JR Lang provides very high quality Private Label Rights, eBooks, videos, articles, infographics in a variety of niches.
Health & Wellness PLR Jennifer Andersen creates Health & Wellness PLR for bloggers, coaches, and internet marketers within this niche. What she didn't know is how much encompasses "health" and "wellness". Because of that, you will find a little bit of everything here, including topics like: Diet and Fitness, Self-Help and Personal Development, Natural and Alternative Health, Journaling, Mental Health, Self-Care and Lifestyle
Planners & Printables with Commercial and Private Label Rights
Thrive Anywhere Lynette Chandler's skills will help you create your own workbook, journal or planner without any design skills of your own. When you use their pre-built templates, in a few hours, you can have your own workbook, planner or journal ready to sell or generate leads for you.
Createful Journals Sue provides you with tips & processes for creating your own journals, planners, coloring books and printables. When you visit our Store you will see various types of templates that you can use as commercial content. Our license allows you to edit and brand the templates as your own, and then sell your new PDF version. Or upload it to sites like Createspace and Lulu.
E-Kit Hub The mission of Alice Seba & Yusef Kulan at EKitHub.com is to help grow your reputation as a quality content publisher, make it super easy to create quality products for your customers and grow your audience in the process. They create ready to publish high-quality products like planners, journals, other printables, wall art, tshirts, mugs, coloring books, and more
Home/Food Niche
Kitchen Bloggers This site has high-quality content creation and food photography so if you're in a food, lifestyle or health & wellness releated business then this can help you save time & money while building a fun and profitable online business.
Miscellaneous Topics
Daily Faith PLRKelly McCausey, Samantha Angel& Avery Wilmer craft timely content you can use to connect with your community, grow your list and share God's grace, love and mercy.
Brandable Tech Courtney Chowning is all about saving you valuable time by offering an array of tech tools and tutorials that you can brand as you own and give to your audience!
Niche Starter Packs April Lemarr created Niche Starter Packs to offer done-for-you content, Canva templates and low content products that are ready to use and easy to customize for your business and brand.
---
Amazing things will happen when you start working smarter instead of harder.
The best part is that you don't even have to give up a ton of your time. All you need to do is work focused for a few hours, 10 minutes at a time, get stuff done and then go on with your day.
We are pulling back the curtain and work with you to help you implement our two-hour workday....10 minutes at a time.

That's right... we run a six-figure business working two hours a day, four days a week. And there's no reason you can't take the same approach.

We are passionate about helping you grow your reach, your traffic, your subscribers, and your income. If you're feeling stuck on what to do first, what to do next, or how to take your business to the next level, we'd like to help you get unstuck.