Three Ways To Use Content Bundles Like These …
We've gotten a lot of positive feedback on the emails and blog post where we show you how to implement the PLR you buy from us or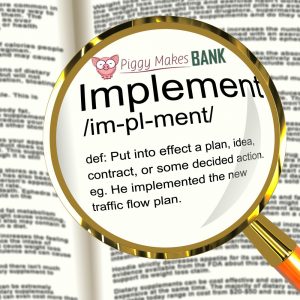 others.
Here's another post that show yous three different ways to implement PLR bundles that include a short report, articles or blog posts and other stuff like product reviews, emails, social media posts etc.
The main thing to keep in mind when you buy PLR is that it's yours to do with as you see fit.
Just because something was written as an article doesn't mean you can't use it in an opt-in report, a paid product, or an email for example.
Make the content work for you and what you need to reach that next level of success.
Use these three different strategies for using content bundles as a starting point.
We'll use two different bundles as our example to work through these three strategies. The first is our Indoor Salad Bowl Gardening pack that includes 10 articles, 10 recipes, 10 product review, 10 social media posts and a short report.
The second example is our List Building strategies bundle that includes 10 articles, 10 emails, 10 social media posts, and a short report.
The same strategies would work for any PLR bundle that include articles, a short report, and a few other pieces of content.
Strategy #1 – Get The Traffic And Grow Your Reach
If your main goal is got get more traffic to your site, grow your social media reach and get content to rank in the search engines, use as much of the written content as you can to create new blog posts, articles, or pages on your site.
For the salad example, start with the 10 articles and 10 recipes. Use a Keyword tool like the Google Keyword Planner to come up with good long-tail keywords that you can try to rank for. Change the headlines for the articles and the recipe titles to include your chosen keyword. Give the text a light edit as well and include your keywords where you can.
Do something similar for the product reviews. Than open up the short report and either post everything as one long, "epic" post, or break it down into a short series of blog posts.
Make it a habit to publish one piece of content a day until you run out. After you publish each new post, share it on all your social media platforms and encourage others to do the same. This will start to send social signals to the search engines. For the recipes, we recommend writing an introduction and enough additional text that your posts end up being at least 200 to 300 words long. Add images to all posts to make it easy to share on Pinterest.
Interlink your content where it makes sense. For example, link one of the salad recipes with a salad dressing recipe and vice versa.
For the List Building content, the strategy works very similar. Post the articles and decide what you want to do with the short report. Breaking it up into a short series of blog posts will likely work best. Then read through the email messages and decide if you want to use them as emails and social media posts, or if you can turn them into shorter tip-like blog posts.
Here you also want to get in the habit of publishing fresh content once a day, or if that's too much for your current schedule two or three times per week. Then promote on all social media platforms where your target audience hangs out. Adding graphics always helps. We like and recommend Deposit Photos .
Strategy #2 – Grow Your List
If your main goal is to grow your list, start with the short report. Edit it, make it your own, include links back to your blog, social media profiles etc. and then turn it into a pdf. Create a pretty cover graphic that reflects your style and brand. You can easily outsource this via Fiverr, or a graphic designer. We recommend Samantha Angel from Advancing Steps.
Upload the report to your site and update (or create) your opt-in forms and opt-in pages.
For the list building bundle, go ahead and load the included emails into your autoresponder. Edit them as you wish and they'll be ready to go out as you grow your list. For the salad bundle, write your own, or use the social media posts as a starting point.
Next, start to post the articles, product reviews, and recipes to your site. Include a call to action at the end of each post inviting readers to join your list. You can have an opt-in form right there.
You may want to follow the suggestions in Strategy one for getting this content to work and of course adding images will help with social media sharing. Get the content out there, start driving traffic to it and your list will grow.
Strategy #3 – Fast Info Product Creation
A third strategy we love and how we use the vast majority of the PLR we buy (and have been buying) for our niche websites is to turn it into info products we can sell. It's quick and easy to do.
Take a look at all the content in one bundle and decide if it makes more sense to bundle it all into one larger product, or if you want to use the short report and some of the content in the product to make a smaller eBook and then use the remaining articles to promote the product. We've used both approaches in the past and even combined several different PLR bundles into one larger eBook.
Start by opening the short report for either of our two example bundles. Come up with a new title that encompasses everything you want to cover and start pasting the articles, recipes, reviews, and email content in there where it makes the most sense. Update the cover, Table of Content and then give everything a light edit to make sure the content flows and reflects your voice and style. When you're all done, save your work and turn it into a pdf file.
Of course that's not your only product option. If you prefer, you can make it content for a membership site instead or record a series of video tutorials for your customers. How you present  your info product is up to you. The key is to get it done. The quicker you do, the quicker you can start to profit from the PLR content.
Get your product in it's final format, upload it to your site if needed and then sit down and create a sales page. This doesn't have to be long or complicated. A simple page with a headline, a list of benefits and features, a call to action and a buy button will work. Get the product up for sale and start emailing your list about it. Sit back, watch the sales come in and get to work on your next info product.
What strategy will you use to put this PLR content to good use?
If you have questions, please email us at piggymakesbank@gmail.com