[thrive_headline_focus title="Grow Salad Indoors PLR Bundle" orientation="left"]
 10 Articles, 10 Recipes, 10 Product Reviews, 10 Social Media Posts and 1 Short Report   Around "Growing Your Own Salad Bowls"
How would you like to dip your toes into the fun and profitable gardening niche? Here's a quick and easy way to do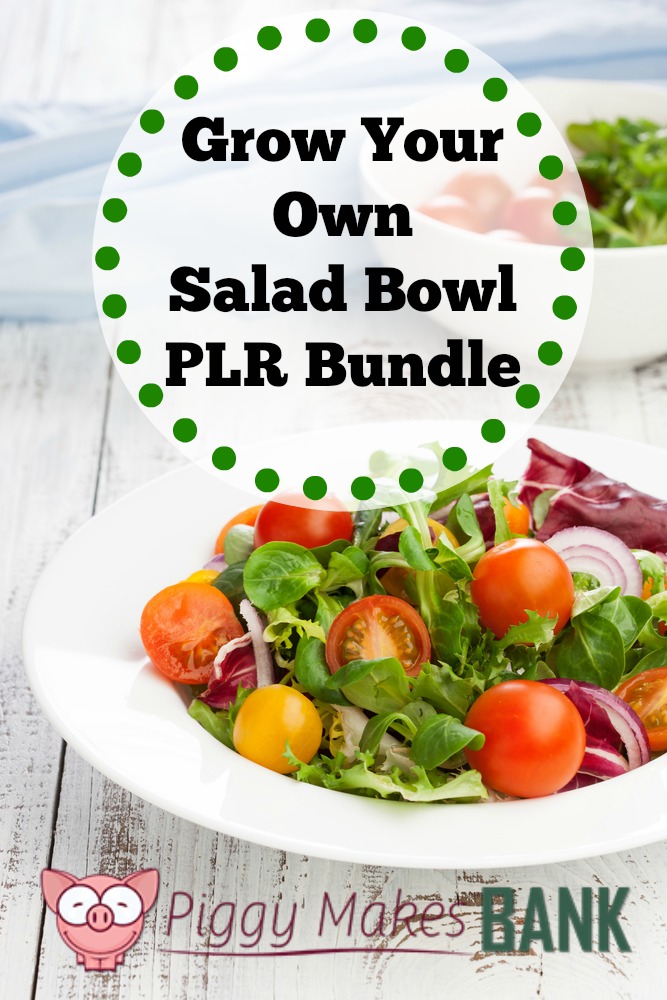 just that by sharing some quality content with your audience about growing your own salad bowls.
If you're new to this hot indoor gardening trend, here's the cliff notes version. You plant leafy greens in a shallow bowl on the kitchen counter and harvest greens for salads, smoothies, side dishes etc.
It's a great way to get into the local, homegrown food niche and  a great way to help your readers eat a healthier diet. Perfect for health, weight loss, cooking, homemaking, and frugal niches… and of course survival and homesteading.
We've put together an extensive PLR pack with lots of content to help you get up and running quickly.
[divider style='full']
Your Growing Salad Bowls  PLR Bundle Includes:
10 Quality PLR Articles
Use these articles as stand alone posts, or a series on growing lettuce and micro greens indoors.
3 Reasons To Grow Your Own Salad
No Room For A Garden? Grow Your Salad Indoors
Salad Bowls Explained
What Types Of Salad To Grow In Your Bowl
How To Get A Never-ending Supply Of Greens from Your Salad Bowl
Not Just Lettuce: Other Salad Fixings You Can Grow Indoors
The Health Benefits Of Micro Greens
Expanding From Your Salad Bowl
Salad Bowls Make Great Gifts
Containers & Supplies For Your First Salad Bowl
[divider style='full']
10 Product Reviews 
After you entice your readers to get into growing their own salads and greens, share some of the best tools and resources to help them get started with this set of custom written product reviews.
Miracle-Gro AeroGarden 7 LED Indoor Garden
Year-Round Indoor Salad Gardening
VICTORIO VKP1014 Sprouting Kit
Indoor Salad Garden Starter Kit
The Simply Good Box By Home Greens
Lettuce Allstar Gourmet Mix
Microgreens Growing Kit
Pocket Vertical Garden Planter
Hydroponic Plans
The Great Big Book Of Green Smoothies
Copy and paste these reviews on your blog, add your own affiliate links and start driving traffic to them. We chose a mix of Amazon and Clickbank products.  If you're not an Amazon affiliate, look for affiliate programs with the brands themselves, Home and Garden Centers, or even EBay.
[divider style='full']
10 Salad and Salad Dressing Recipes
After you teach  your readers how to grow their own lettuce, share these yummy recipes for salads and homemade salad dressings with them. Recipes are always a great way to get more traffic to your site. For best results, use a recipe plugin that gets them on your site with all the appropriate markups to help you rank in the search engines.
Greek Salad
Cranberry Spinach Salad
Caesar Salad
BLT Salad
Steak Salad
Ranch Dressing
Green Goddess Salad Dressing
Greek Dressing
Blue Cheese Dressing
Hot Bacon Dressing
You'll get all recipes in a Word document and individual text files to make it easy to post them on your blog, or turn them into a mini recipe booklet that you can give away or use as a bonus.
[divider style='full']
10 Social Media Posts
Custom written social media posts that go hand-in-hand with each of the articles. Use them to whip up quick Facebook posts, schedule tweets for your posts, or consider combining these little text blurbs with images for your posts and use them on Pinterest or Instagram. No matter how you use them, these social media posts make promoting your content as easy as pie.
[divider style='full']
Short Report (1,868 words)
The "Homegrown Green Smoothies" report will teach your readers about the benefits of  green smoothies and how they can grow their own leafy greens and super healthy micro greens to add to their daily smoothie.
Topics include:
What Are Green Smoothies
The Benefits of Drinking Green Smoothies
Getting Started With Green Smoothies
Growing Your Own Greens and Micro Greens For Smoothies
This would make a great lead magnet to help you build your list.
[divider style='full']
If you want to help your readers grow their own greens and eat a healthier, better diet that includes plenty of salads and green smoothies, you can get this incredibly value-packed bundle for only $27. That's way less than you'd pay a quality ghostwriter to write just one article for you.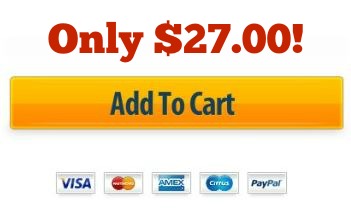 That's a total of  10 articles (400+ words each), 10 Product Reviews, 10 Recipes, and a Short Report for just $27. Give your readers the content they are looking for and help them eat healthier with their own homegrown salads.