[thrive_headline_focus title="Dealing With Tech Neck PLR Pack" orientation="left"]
10 PLR Articles, 10 Emails, 1 Short Report, and 10 Social Media Posts all About Dealing With Tech Neck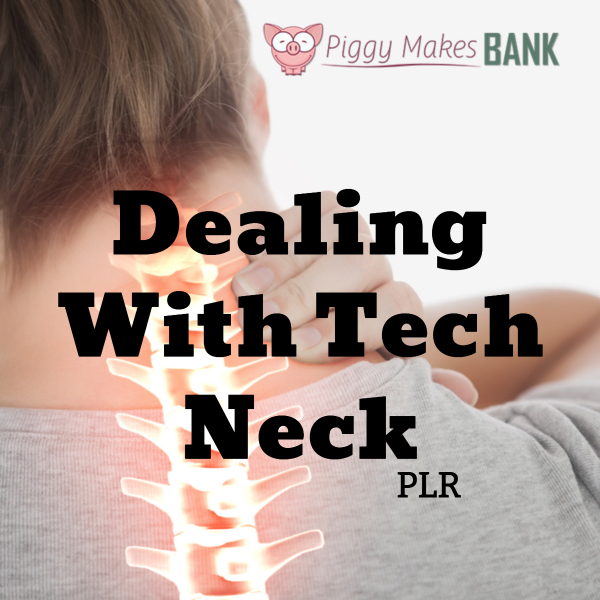 If your readers are constantly using technology in their day to life, this PLR pack will be perfect for you. As more people use electronic devices for longer periods of time, "tech neck" has become more widespread. It is the neck pain and numbness and tingling in the fingers that occur after using a smartphone or computer for an extended period of time. At one time it was a condition experienced by solely by computer programmers and coders.
Most people experience symptoms like soreness or stiffness of the neck and shoulders at the end of the day and don't view it as a problem, mainly because the soreness or stiffness doesn't happen every day. The problem is that these symptoms can, and do, get worse over time. If you experience a sore neck, headache, or get numbness and tingling of the fingers every day, you should not ignore these symptoms of "tech neck". The worst case scenario is that these symptoms will progress to you losing strength in your fingers and hands.
Inform your readers about the warning signs and dangers of Tech Neck and how they can prevent it from happening to them. Share the articles on your blog, use them in your newsletter, or compile them into a fresh new lead magnet. Then promote the content using the included emails and social media posts.
Your Health PLR Bundle Includes:
10  PLR Articles  – 400+ words each
What Is Tech Neck?
Tech Neck Symptoms To Look For
Simple Exercises You Can Do To Prevent Tech Neck
Bad Posture Habits That Can Cause Tech Neck
Tech Neck Can Become Painful
Is Tech Neck Reversible?
Here's How You Can Start To Correct Tech Neck
Are You Suffering From Tech Neck Headaches?
Using Yoga To Treat And Prevent Tech Neck
How To Prevent Tech Neck Wrinkles
[divider style='full']
Short Report
The above articles formatted into a short report. Use it as a lead magnet to grow your list, make it a downloadable resource for your coaching clients or members, or make it a bonus to one of your other products.
A great way to grow your list quickly is to add each of the articles to your site and then include an opt-in offer for the full report to get the other 9 pieces of content in exchange for their email address.
[divider style='full']
10 Auto-Responder Emails
Keep your readers engaged using email auto-responders. These emails have been created to correspond with the articles in this pack to help you easily create an online course, post series with follow-up emails, or anything else that you can think of to keep your readers engaged.
[divider style='full']
10 Social Media Posts
Custom written social media posts that go hand-in-hand with each of the articles. Use them to whip up quick Facebook posts, schedule tweets for your posts, or consider combining these little text blurbs with images for your posts and use them on Pinterest or Instagram. No matter how you use them, these social media posts make promoting your content as easy as pie.
Help your readers learn more about Dealing With Tech Neck. They'll thank you for it! 
Get  this incredibly value-packed PLR pack for
only $27.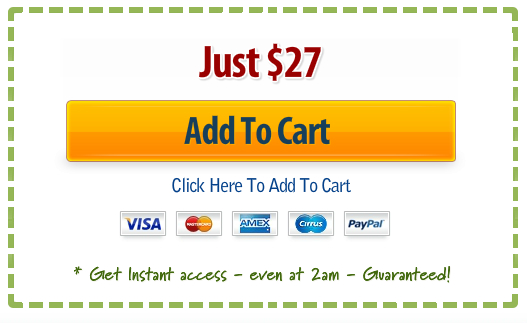 That's way less than you'd pay a quality ghostwriter to write just one article for you.
Give your readers the content they are looking for!