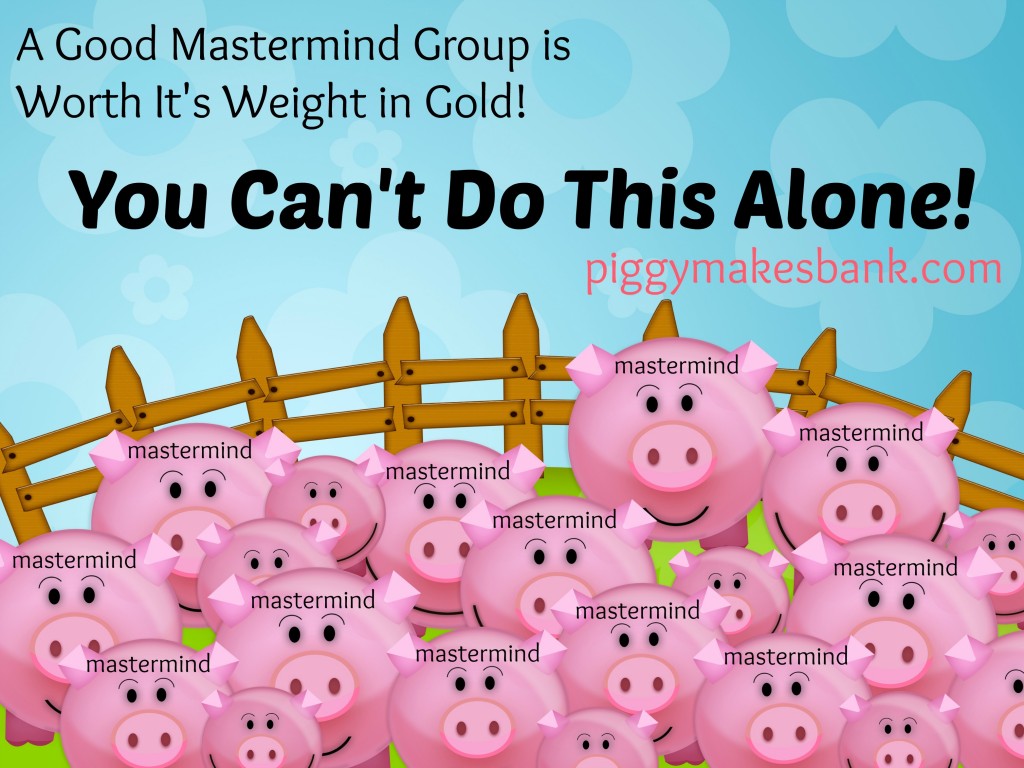 I first told you about Kelly & Solo Masterminds in my first What's a WAHM To Do? Post.
When I started earnestly searching the internet for ways to make money from home so I could raise my young children and help out with the household budget in 2006 I was looking for something or someone to show me the way. After a few months of searching forums and online groups and much praying, I was led to Kelly McCausey.

I joined her online forum, got some information and quit. I had no clue what I was doing and quite honestly couldn't afford to spend too much "playing" around in my business.

Fast forward a few years and I'm proud to say, that in 2008 I came to my senses and re-joined Kelly's group.  Called Mom Mastermind's at the time, it brought together a group of entrepreneurial mothers looking to do the same thing I was~ create a full time income while working completely online
Then I shared an interview with her.
Kelly and her group, now called Solo Masterminds, has been instrumental in the growth of my internet market knowledge and the success of my business thus far.
Now, I'd like to invite you to become a part of my family at Solo Masterminds.  I promise you that if you join, learn, apply and take action you will have success in your online business!
Here's a little more information as well as information on how to join at a discount.
Solo Masterminds has enjoyed a positive reputation ever since it's launch in 2004 but I have a feeling there's going to be
more buzz and excitement from members than ever before.
The membership now includes full access to full version products sold outside of the membership – all together you'd spend about
$400 to access them…
Personality Types in Business
The Power of a Focused Business
Smart Blogging Skills
Smart Podcasting Skills
Smart Curation Skills
42 Day Launch Incubator
Plan Your Offer Funnel
The membership also includes a vast business learning library including fresh resources from some of Kelly's most successful members:
Learn Graphic Creation Basics (Featuring Angela Wills)
Get More Done in Less Time Through Outsourcing (Featuring Melissa Ingold)
Passive Income For Service Providers (Featuring Nicole Dean)
Mindmaps Help You Conquer Overwhelm (Featuring Bob Jenkins)
Imagine having access to some of the most successful, smart, well-loved people on the internet today (In my opinion, anyway)
It's crazy but even as they've added more value to the membership, they've dropped the cost of being a member down from $49.97 per month to $34.97 AND there's even coupon codes that let you save even more if you sign up before the end of January.
==> save10monthly will knock monthly payment down to $24.97.
I haven't mentioned this yet but probably the best news ever is this:  You only have to pay for your membership for 12 months, then you 'graduate' into lifetime free access.
If you want to save a few more dollars and not mess around with a monthly payment, there is a one payment option too.
==> save100lifetime will knock one time payment down to $259.00.
(Both coupon codes are good through January 31st, 2014)
Then come back and let me know you joined so I can help Welcome you to the Family!