[thrive_headline_focus title="10 PLR Articles on Sugar Detox" orientation="left"]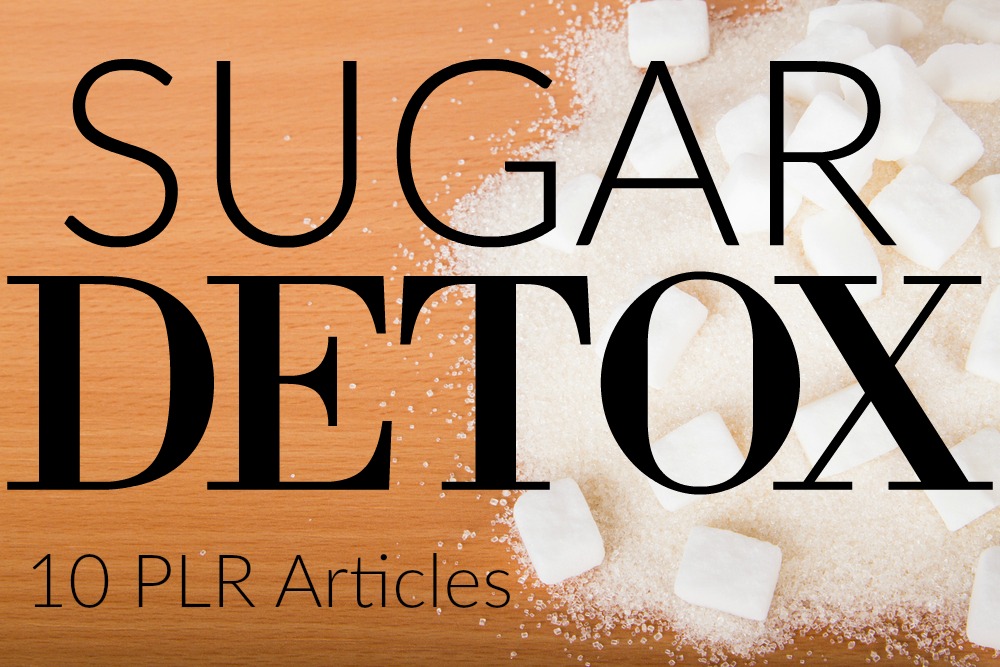 The average American consumes over 160 pounds of sugar per year. The sweet stuff has found it's way into almost every food we eat and drink we consume and it's wreaking havoc on our health. Unfortunately, sugar is also quite the addictive substance, much more so than we ever thought possible.
It's time to educate your readers about what this much sugar is doing to their health and more importantly how they can break free by detoxing from sugar. That's exactly what this PLR content bundle is about.
Use these articles on your blog and in your email marketing. Or put them together into a short report and use it to grow your list.
Your PLR Bundle Includes:
10 Articles – 400+ Words Each
5 Great Reasons To Cut The Sugar From Your Diet
What Sugar and Cocaine Have In Common And Why It's Important To Your Health
3 Easy Ways To Cut Back On Sugar Consumption
Are You Ready For A Sugar Detox?
How To Cut The Sugar Habit in Less Than A Week
Before You Detox – Be Prepared For These Sugar Detox Symptoms
3 Tips For Alleviating Sugar Detox Side Effects
Why Going Cold Turkey May Not Be A Good Idea When Sugar Detoxing
Don't Think Sugar's Bad For You? You Will After Going Into a Full Blown Sugar Detox
How To Deal With Temptation After Your Sugar Detox
[divider style='full']
If you want to help your readers break free from their sugar addition once and for all, you can get this incredibly value-packed bundle for $10 . Simply Click the Button Below and Receive an Immediate Download.
That's a total of 10 articles (400+ words each). Give your readers the content they are looking for!