1 Short Report, 10 Articles, 20 Recipes, 10 Product Reviews & 10 Social Media Posts around "Food Preservation"
Do you know where your food comes from? We used to rely on locally grown an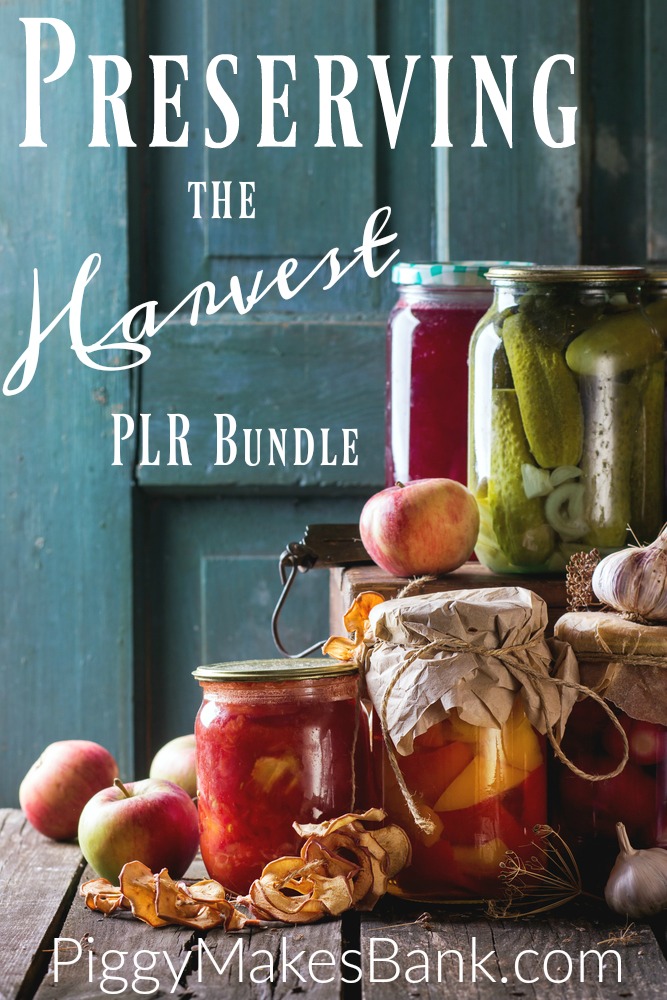 d harvested food that was produced and sold right in our communities. Now food is shipped across the country and even across the globe before it hits our local stores.  Over the past few  years there's been a renewed interested in local, high quality food that's grown organically. We buy fruits and veggies at the local farmers market, cook grass fed beef, and get locally raised eggs whenever possible. All in an effort to eat healthier, more natural foods.
If you're lucky enough to find a local farmer to buy a bunch of fresh produce, or  you're growing some of your own in the garden, or even if you come across a deal at the farmers market that's just too good to pass up, you need to find a way to preserve all that precious bounty. That's what this PLR bundle is all about.
With a renewed interest in eating whole food and knowing more about where our food is coming from, comes the need to know how to "put up" things. We're talking about canning, pickling, dehydrating, freezing and the likes. Help your audience rediscover these old-fashioned skills that our grandparents grew up with.
We've put together an extensive PLR pack with lots of content to help you get up and running quickly in this profitable food, and healthy living niche. There's even a lot of cross appeal if you're in the survival niche.
Your Preserving The Harvest  PLR Bundle Includes:
Short Report (2,442words)
The "The Importance Of Eating Local, Seasonal Food " report will teach your readers about the benefits of buying and eating foods in season.
Topics include:
What Is Local Food?
The Importance Of Eating Seasonal Food
Where To Find Local Food
Eating Local, Seasonal Food On A Budget
Eating Well Throughout The Year By Preserving Local Foo
This would make a great lead magnet to help you build your list.
10 Quality PLR Articles (4,935 words)
Use these articles as stand alone posts, or a series on the basics of food preservation.
Five Ways To Preserve and Store Produce
Where To Find Great Deals On Produce To "Put Up"
Easy Ways To Get Started With Canning
Simple Tips For Freezing Fresh Produce
A Quick Guide To Getting Started Dehydrating Food
Different Ways To Make Jellies and Jams
How To Decide What To Can, What To Freeze And What To Dehydrate
How And Where To Store Your Produce To Make It Last
The Benefits Of Pickling Fruits and Vegetables
Eating Local and Seasonal Year Round With Old Fashioned Food Preservation Methods.
20 Food Preservation Recipes
After you teach  your readers why they should eat whole food that's been locally grown, and shared the basics of food preservation with them, help them put it into action with these 20 recipes for anything from homemade jam to pickles. Recipes are always a great way to get more traffic to your site. For best results, use a recipe plugin that gets them on your site with all the appropriate markups to help you rank in the search engines.
You'll get all recipes in a Word document and individual text files to make it easy to post them on your blog, or turn them into a mini recipe booklet that you can give away or use as a bonus.
Brined Vegetables
No Vinegar Refrigerator Pickles
Bread and Butter Pickles
Easy Watermelon Pickles Recipe
No Pectin Citrus Marmalade
Strawberry Freezer Jam
Strawberry Jam
Applesauce
Fig Preserves
Pear Preserves
Freezer Tomatoes
Cabbage Kimchi
Crushed Tomatoes
Fruit Leather
Beef Jerky
Homemade Banana Chips
Homemade Zucchini Chips
Freezer Pumpkin
Canned Lemons
Coffee Jelly
 10 Product Reviews
Water Bath Canner
Ball Complete Book Of Home Canning
Presto Canning Kit
Mason Jars
Ball Automatic Jam and Jelly Maker
Presto Dehydro Electric Dehydrator
Excalibur Dehydrator
Dehydrator Sheets
Freezer Containers
Glass Food Storage
10 Social Media Posts
If you want to help your readers  preserve the harvest and start canning, pickling, freezing, and dehydrating their food, you can get this incredibly value-packed bundle for only $37. That's way less than you'd pay a quality ghostwriter to write just one article for you.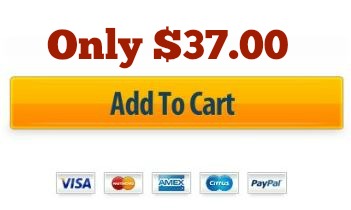 That's a total of  10 articles (400+ words each), 10 Product Reviews, 20 Recipes, 10 social media posts and a Short Report for just $37. Give your readers the content they are looking for and help them become a little more self-sufficient with this Food Preservation PLR Bundle