10 PLR Articles, 10 Emails, and 10 Social Media Posts All About The Benefits of a No Spend Challenge
Saving money is a goal for many of us. Unfortunately, it can be a difficult one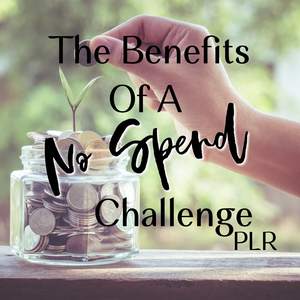 to consistently achieve. Old spending habits are hard to break. Sometimes you may wonder where all the cash even went. One way to get a handle on your finances and to create new habits is to embark on a no-spend challenge.
The basic concept is just as the name suggests. For a period of time, you'll only spend money on necessities. What you can gain from this experience might surprise you.
Getting back on track after a large purchase or vacation is a common motivation. Maybe you want to save money so you can make a large dent in a particular bill such as student loan debt or a large credit card balance. Another reason may be to create better habits and to become more aware of your own spending.
Whatever the reasons, you' ll get a sense of your financial habits and learn new ways to curb excess spending.  This challenge forces you to consider every penny you spend and shows that you can live without much of what you once took for granted.
This pack is perfect if your audience is families (young or old), young people just starting out in their financial lives, people getting ready to retire or anyone that needs to get a handle on their money management skills.
Inform your readers about the different ways they can take charge of their lives.
Share the articles on your blog, use them in your newsletter, or compile them into a fresh new lead magnet. Then promote the content using the included emails and social media posts.
10 Articles each with 400+ words
What Is A No Spend Challenge?
How A No Spend Challenge Can Change Your Money Mindset
Tips To Set Yourself Up For Success With A No Spend Challenge
Avoid These Pitfalls Before And During Your No Spend Challenge
Creative Ways To Get What You Need During Your No Spend Challenge
Tips For Dealing With Negative People During Your No Spend Challenge
Staying Motivated Throughout Your Period Of Not Spending Money
Free Entertainment And Gift Ideas For Your No Spend Challenge
Dealing With Emergency Purchases During Your No Spend Challenge
Important Advice For Dealing With The End Of Your No Spend Challenge And Beyond
10 Auto-Responder Emails:
Keep your readers engaged using email auto-responders. These emails have been created to correspond with the articles in this pack to help you easily create an online course, post series with follow-up emails, or anything else that you can think of to keep your readers engaged.
10 Social Media Posts:
Custom written social media posts that go hand-in-hand with each of the articles. Use them to whip up quick Facebook posts, schedule tweets for your posts, or consider combining these little text blurbs with images for your posts and use them on Pinterest or Instagram. No matter how you use them, these social media posts make promoting your content as easy as pie.
What If Blogging Isn't Your Thing?
Not a problem! We've compiled the content into a short report that you can share with your target audience. Use it as an up-sell or bonus for signing up to your list or coaching program. Turn it into a new paid product to build out your funnel, or post the articles on your site with a call to action at the end to sign up to receive the full content package. You get top-notch self-help content that you can quickly customize for your specific target audience and share with them in a variety of different ways. We even include a guide with plenty of ideas to get you started. The only way you won't benefit and profit from this content is if you let it collect virtual dust on your hard drive.
Help Your Readers Learn More About To Complete A No Spend Challenge
Get this value packed PLR for just $27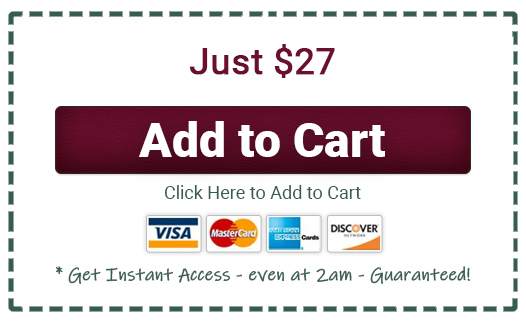 That's way less than you'd pay a quality ghostwriter to write just one article for you.
Give your readers the content they are looking for!