Monthly Multi Media Training Made Easy – Teach Your Tribe
Let's talk about getting increasing you income while serving your market.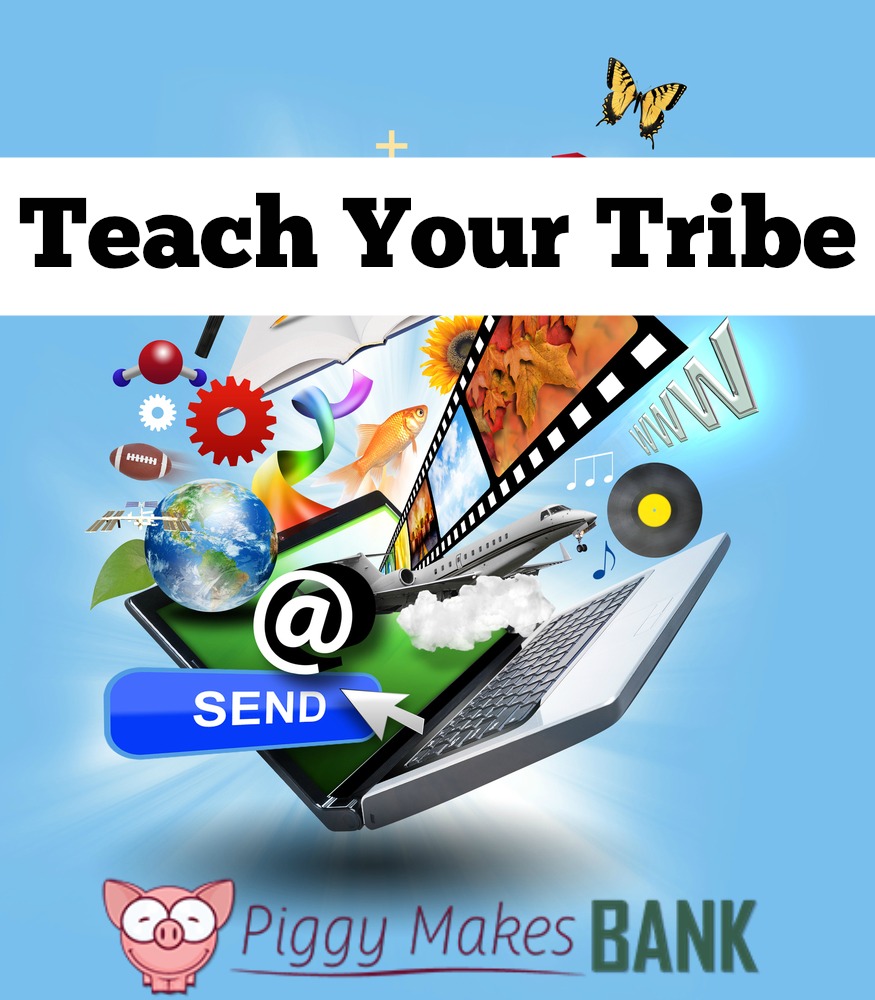 The secret is in the follow up and turning your customers into repeat customers.
Finding someone, getting them onto your list and then convincing them to buy from you is the hard part in marketing.
Getting that same customer to buy something else from you – provided your products and services are high quality and you take care of your customers and clients – is easy.
We see it in action every single day here at Piggy Makes Bank. Since we continue to come out with new PLR bundles on a weekly basis, we see many of our customers come back several times per month to grab something else that they can use in their online business. They know it's great content, which makes our job of encouraging them to buy that much easier. After a while it's frankly just a matter of letting them know where the buy button is. That's a good place to be in.
How can you do something similar?
You do it with monthly training for your audience.
This works in just about any niche, but is particularly easy when it comes to marketing to other business owners. Pick a topic each month and create a product around that topic. In other words, teach them something new each and every month.
You can sell the training, ebook, webinar, or however you decide to structure this as standalone products that you then market to your existing list of customers and across the web.
Or you can create a monthly membership site around it and start collecting recurring income in the form of membership fees.
Creating a monthly ebook, or workbook is great, but what if you take it a step further and create some multi media training that includes a webinar or a video presentation, workbooks, checklists and the likes?

And then what if you also created a lot of supporting content around it to help you grow your reach, grow your list, and grow your customer list every month.
That would be a pretty sweet business model, wouldn't it?
What's holding you back?
Maybe it's because it's a big time commitment to develop all that content from scratch every month.
Maybe it's because it sounds intimidating to do training and come up with everything you need to make it look good while trying to figure out the logistics and technology.
Yes, it's a lot of work, but it will be well worth it.
If your market is online business owners, we have something to share with you that will make doing just that fast and easy.
Creating multi media content that includes workbooks, checklists and more is easy with these beautiful PLR packs.
It's called Teach Your Tribe from Coach Glue.
Each month you get slides and a script for a webinar or presentation on a topic along with workbooks, checklists, resource pages and an extensive list of blog post and email ideas
This is PLR content that you can edit, add your business info to and sell or give away. Imaging how fast your business could grow if you have a new product ready to launch month after month. Or use it to run a monthly membership site for your audience.