Today's guest post is from, our dear friend, Kelly McCausey of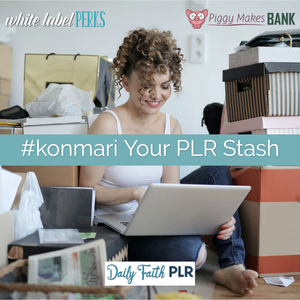 WhiteLabelPerks.com & DailyFaith.com.
She's always been a no-nonsense, make-no-excuses business coach and we love her all the more for it!
One of the things that we have in common is that – while we want you to buy our PLR (of course we do!) we want you to actually USE IT!
Kelly's the original PLR Anti-Hoarder and she's got a little bit of advice for you!
What if you went through your Private Label Rights Content Stash with Marie Kondo's perspective on only holding onto that which #sparksjoy for you?
There's all this amazing PLR we can use to grow our businesses but it can't do us any good stored away unseen for years on end, amen?
[responsive_video type='youtube' hide_related='1′ hide_logo='0′ hide_controls='0′ hide_title='0′ hide_fullscreen='0′ autoplay='0′]https://www.youtube.com/watch?v=-Cmg78MwUWI[/responsive_video]
---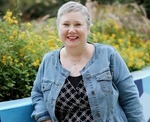 Kelly McCausey is the mouthy third of Joyful Trio, the partnership that brings you White Label Perks and Daily Faith PLR.