[thrive_headline_focus title="Instant Pot PLR pack" orientation="left"]
10 PLR Articles, 20 Recipes & Product Recommendations on Instant Pots

If you're in the cooking and homemaking niche, you know that everyone is curious and excited about the Instant Pot.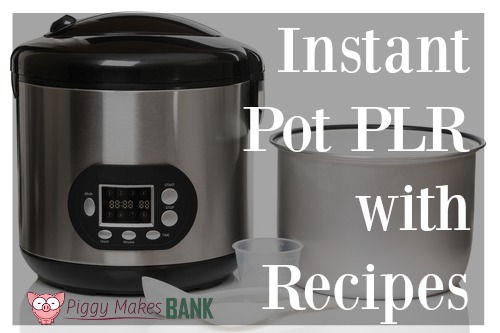 Your audience is reading about it, researching the best options, and of course looking for plenty of tips and recipes to use it after they buy one. Give your readers what they are looking for with plenty of fresh content. Show them how to cook delicious home-cooked meals in a fraction of the time it takes with other methods. Convince them that this particular type of pressure cooker is safe and then guide them towards the model that's right for them and their family.
We put together 10 articles or blog posts about the hottest new kitchen appliance on the market – the Instant Pot. Share the articles on your blog, use them in your newsletter, or compile them into a fresh new lead magnet, perfect for the new year. Draw them in with the great content and then wow them with the included recipes. Recipes are a great way to draw new readers in and they always perform well on social media. Get traction on sites like Facebook and Pinterest with these delicious Instant dishes.
Your Instant Pot PLR Bundle Includes:
10  PLR Articles  – 400+ words each (5,018 words)
Have You Heard Of The Instant Pot?
Does The Instant Pot Really Cook That Fast?
How To Choose The Right Instant Pot
Is An Instant Pot Worth The Money?
Instant Pot vs. Slow cooker
Breakfast, Lunch, And Dinner In The Instant Pot
Unusual Ways To Use Your Instant Pot
The Instant Pot Saves Time And Money
Is The Instant Pot Safe?
How To Find Instant Pot Recipes
[divider style='full']
20 Instant Pot Recipes
The best way to convince your readers that they absolutely need an Instant Pot or to drive a bunch of new traffic to your site from loyal fans, is recipes. That's why this bundle includes not just a handful but 22 Instant Pot recipes.
These recipes where created and tested and they are tasty! Your readers will love them and will love you for posting such great ideas for making the most of their Instant Pot. Post them on  your site, turn them into a small cookbook, share them on social media, and of course try them yourself. Our families have enjoyed these delicious and quick meals.
Stuffed Peppers
Spaghetti And Meatballs
Quick Shredded Buffalo Chicken Sandwiches
One Pot Creamy Chicken & Rice
Quick Leftover Chicken Pizza
Easy Peasy Roast
Southwest Chicken Soup
Garlic Herbed Chicken
Leftover Vegetable Soup
Philly Cheese Steak Sandwiches
Chicken Alfredo with Pasta
Swiss Steak
Jambalaya
Cube Steak & Mashed Potatoes
Creamy Chicken Leek Soup
Curry Chicken
Spinach Artichoke Chicken
Chicken In Creamy Fire-Roasted Tomato Sauce
Carnitas
Italian Tomato Chicken & Penne
[divider style='full']
Product Recommendations
One of the easiest ways to monetize your content is through product recommendations. With this particular niche, its easy. You recommend high quality products to your list that will help them get and make the most of their electric Pressure cooker. We've done the research and give you a list of some of the highest converting Instant Pot products and accessories. Link to them in the content, recommend the appropriate ones within the recipe instruction, or create a page of "Must Have" Instant Pot products.
Help your readers use the hottest new kitchen appliance to cook more at home and do it in less time – for only $27.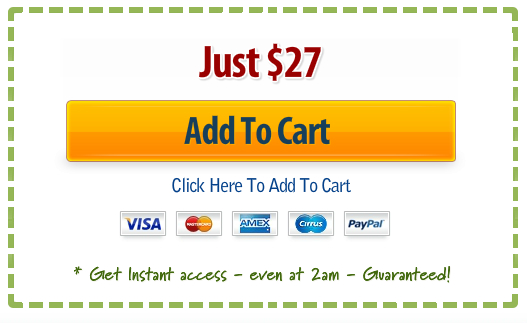 That's a total of  5,018 words for $27. Give your readers the content they are looking for!