Have you ever missed a message in your inbox and realized that the lack of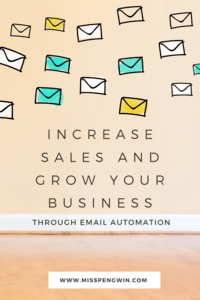 response cost you a sale?

Are you finding that your customers are abandoning their cart without completing their purchase?
Do you have a fantastic welcome email yet still struggle to convert your leads?

If you answered "yes" to any of the questions above then it may be time to evaluate your email automation process. It usually takes more than one welcome email to secure a sale and, as a busy business owner, it can be overwhelming to provide timely, customized responses for every lead. According to this article from SalesForce, it usually takes 6-8 touches to generate a viable lead that will convert. That is A LOT of emails and messages to write if you and your team are completing this process manually.

You may now be wondering, what exactly is email automation? The popular email marketing platform, Mailchimp, defines email automation as "a way to create emails that reach the right people with the right message at the right moment – without doing the work every time." Essentially, a trigger (such as a specific date, event, or contact's activity) tells your system to send out a related message through a sequence of highly customized and timely emails.
Once triggered, email sequences are typically designed to "touch" the customer 5-10 times over a period of days or weeks. These may be gentle reminders to come back and finish checking out the items they left in their cart or it could be continuing to provide more information about the product or services being offered. The goal is to keep the customer engaged throughout every step in the process until the sale is secure. This can then trigger a set-up of follow-up emails to retain the customers you've gained. 
Well crafted email automations not only offer HUGE potential to create conversions but it also creates the ability for you to grow your business and to open space for your team to increase their capacity and productivity. 
Some

additional benefits

of email automation include:





Personalizing your customers' experience.

Improve the productivity on your team.




Improve customer retention.

Providing a scalable marketing solution.

Growing your business.
Once you invest the time to create your initial sequences, YOU will have more time to work on growing and expanding your business. YOUR team will be able invest time and resources in developing other products and providing valuable support to customers. SCALING your business will be easier than ever because you will already have a proven, successful system and process in place that you can easily add to as needed. 
It will take some time to map out a strategy and write the content for your emails, but this is time that will be regained in the future as your automation takes over and you will given the freedom to dream of new ways to grow your business and you will have a team with the capacity to support and your customers you while your sales convert themselves through your personalized, automated messaging.

What are you waiting for? Respond in the comments with any questions you may have about automating your business today!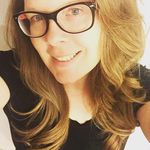 Rachel Parrish is the founder and owner of Miss Pengwin, LLC. She loves helping business owners rock their email marketing. She is a Mailchimp Preferred Partner. You can find Rachel on Facebook, Instagram and Pinterest @misspengwinllc. When Rachel is not working to automate all the things, she loves spending time with her husband and two kids, enjoying the sunshine in Florida and frequenting her local Starbucks.
If you already have an autoresponder system but you think it's time for a refresh, check out Rachel's 7 Day Autoresponder Audit Mini Challenge to get started!