Don't Reinvent The Wheel – Why Templates Work
If you look at our PLR sales pages, they follow a certain format… that's because it's a sales page template we've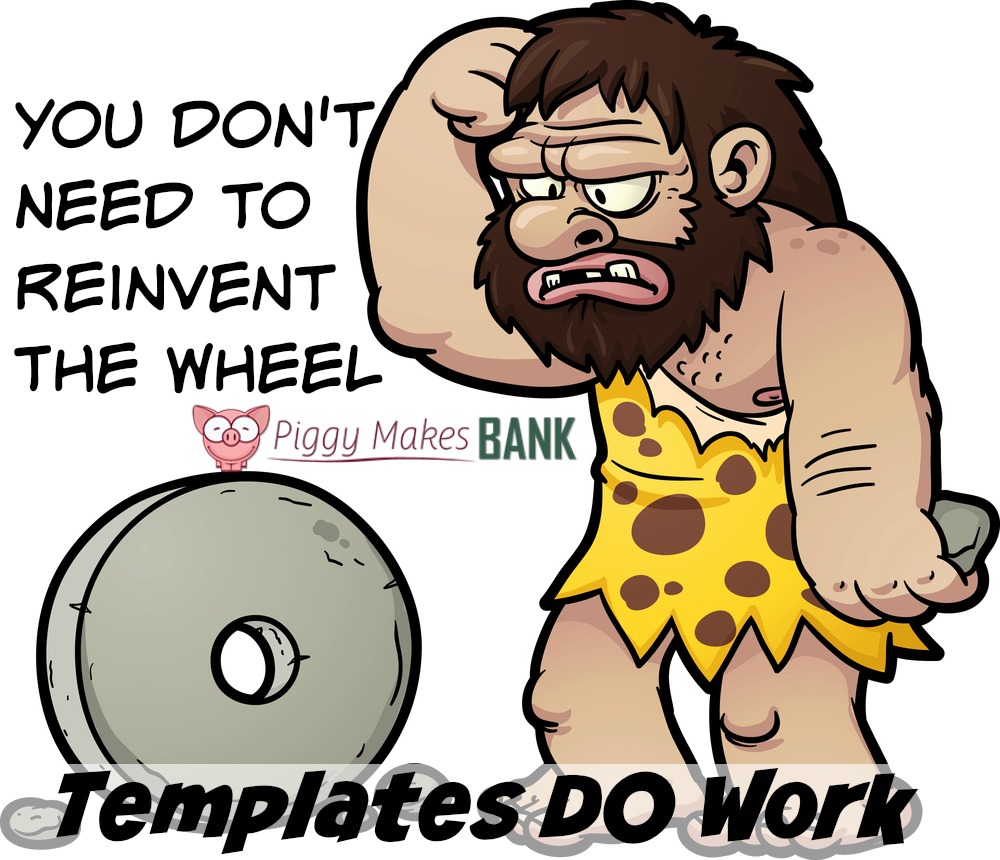 created for ourselves and we use it because it works and it makes getting new packs out to you easier.
The same goes for the emails we sent. We may switch up from time to time as needed, but overall we use the same template.
You see it in online and offline businesses all the time and not just for sales pages and emails, but also blog posts, reports, documents, info products, videos and the sorts of other things.
There's a reason why people use templates.
It's because they work.
You will probably even see people using templates and similar styles and layouts across different websites and businesses.
They don't copy each other exactly, but things look similar. Again, it's because it works. There are templates for effective sales pages, opt-in pages, blog posts, checklists, and more.
But it doesn't stop there. You can create templates for various aspects of your online business. They will help you save time and streamline processes.
Don't try to reinvent the wheel each time you sit down to do something. Instead, come up with a template to get started.
For example, let's say you have a template set up for your short reports. The title page is set up, the author info is in there along with any copyright and legal disclosures. The Table of Content is good to go and the basic formatting for headings, text, bullets and such is set up. All you need to do is start writing your content. Isn't that much easier than starting with a blank word document each time?
Templates are a great productivity shortcut.
Yes, it's a little extra work to come up with a template for different things ( a launch plan for a new product, or a social media campaign for your latest blog post for example), but it's well worth the time and effort spent.
But what if there are marketing and content creation tasks you're still trying to figure out?
We know it's difficult to come up with an efficient template for something you're not fully understanding yet. Or maybe you know the basics, but not the most effective strategies.
That's when you ask for some help with your templates. You talk to a mentor or coach. Or you find two extremely successful marketers who just happen to be creating them for you.
We're talking about Alice Seba and Ron Douglas. They just launched Done For You Templates.
With DFYTemplates.com you get monthly fill-in-the-blanks marketing templates to help you complete your marketing tasks more efficiently AND with better results.
You also have the option to use the templates for your client work if you offer services AND you can even opt to resell the templates by choosing the reseller option.
We've gotten a sneak peak at the templates and let's just say we're already putting them to good use. We'll have a full review for you in a few days.
DFYTemplates.com is live. Go check it out and see if you're finding these templates as helpful as we do.