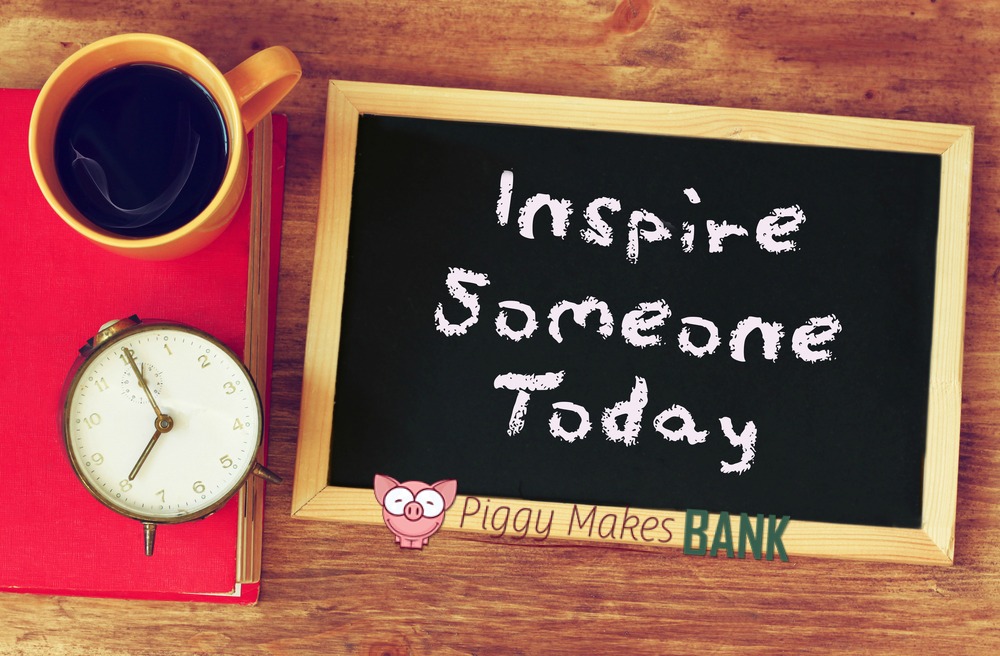 Apparently, I'm a very resistant & rebellious personality! 😉  Sometimes it takes me a long time to warm up to an idea.  I've already told you about why I was leery about the business planner we're using this year and now I'm about to share another nugget about me.
I really don't like being called a "coach".  Susanne and I do business coaching.  Yep, t's true and I usually say something like – I'm not a coach, I'm a facilitator.  The truth of the matter is, like my real life, good friend, Nicole Dean always reminds me – the 3rd grader knows more than the 2nd grader.  
We are all a coach, teacher, mentor, trainer, instructor, guide, counselor or adviser to someone else at some point in our lives.  So I now freely embrace that I help people through sharing what I know in only the way I can share it.
What does all that have to do with anything?  Well, I'm glad you asked!
While you might not believe it YOU are someone's "coach" and if you have an audience that is thirsty to drink up knowledge about doing business online then you need to take a look at these.
During the entire month of January Coach Glue has their entire inventory of planners on sale for only $20 each.  That's an amazing deal!  Here's what the ladies at Coach Glue have to say:
Imagine How Fast Your Business Would Grow if You…
Use our content to develop a free gift that you can give away or promote through Facebook Ads to grow your mailing list and get new clients
Create a mini, low-cost product by recording a video or webinar training and then include it with the workbook and checklist, and sell it to your clients
Boost the value of your monthly group coaching program by creating a training library for your members and clients
They make it easy for you to grow your list, develop mini low-cost products, and create a training library for your members and clients (free or paid).  When you purchase a package from Coach Glue, you are buying the license that gives you permission to edit the content in any way you like.  **They call them Done for You but it IS actually PLR**
You can add examples from your business, put your business logo and name on it, and of course you can sell it or give away to your paying clients/customers/members.
Here's a list of the planners included:
Group Coaching Program Planner
LinkedIn Planner
Passive Income Planner
Instagram Marketing Planner
Email Follow-Up Planner: Turn Your New Leads into Customers in 7 Days
Your Amazon Author Page Monetization Planner
Design + Plan Your Client Attracting Website
How to Host an Off the Charts Book Signing Event
Book Brainstorming Planner
Cash Calendar: Your 12 Month Marketing + Profit Plan!
Feed Your Funnel with Facebook Ads!
Launch Your Workshop Like a Boss
Planning Your Best Year Ever!
Product Creation Planner
Weekly Newsletter Planner!
Weekly Social Media Planner!
Your Keynote + Presentation Speech Planner
Your Story. Your Brand: Embrace your Unique Story to Create a One-of-a-Kind Business
These planners are also a great resource for your personal education.  They are worth buying even if you're just going to use them yourself and who knows… those PLR rights may come in handy down the road.
Here's what you need to do now:
1. Go to this page https://piggymakesbank.com/coach-glue-sale
2. Scroll through the planners and drool. Pick the first one that you KNOW will grow your business. Click it.
3. On the next page "Add to Cart".
4. Enter this Promo Code: 2017 
5. Click "apply" to submit the code.
6. Then click "Continue Shopping" to choose another planner.
7. Repeat. Select several more planners and add to cart. When you're ready to purchase, just choose "view cart" in the upper right corner of the screen if you're still shopping, or "Checkout" if you're in the cart.
8. Place your order.
9. Contact me for your BONUS.
What are we giving you as a bonus?  Email a copy of your receipt to me at piggymakesbank@gmail.com and we will give you a coupon equal to your Coach Glue purchase to use 1 time during 2017.  Yep, it's like you're creating your very own BOGO sale! 😀
Go visit https://piggymakesbank.com/coach-glue-sale and follow the directions above.  Use coupon code: 2017
Your discount is $17 off each planner (brings them to $20 each)
This offer expires: January 31st, 2017 at 11:59 pm EST
Next, we take a look at the Coach Glue VIP program.