We've created a 30 Day Challenge you can run to grow your list and inspire activity in your community.
Here's What's Inside The 30 Day Happiness Challenge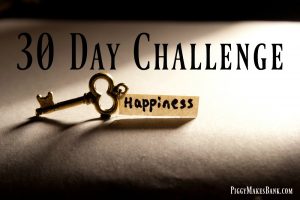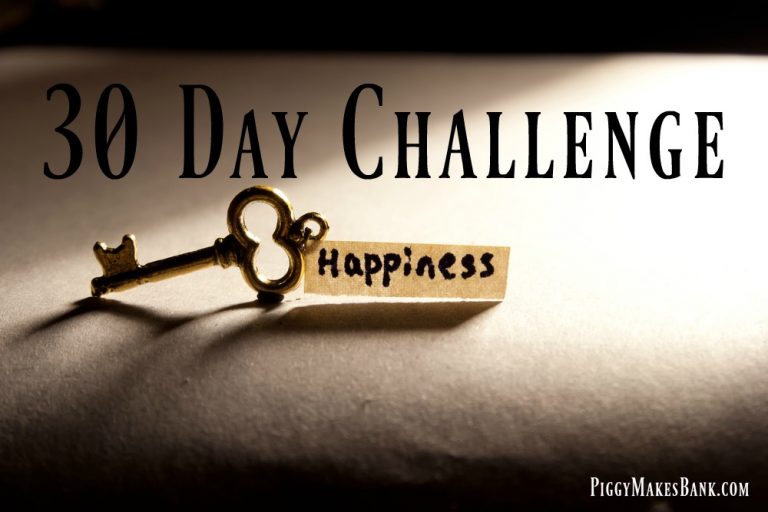 30 Emails and 30 Articles
Host your own email challenge and keep your readers happy and engaged all month long.
This special Happiness Challenge PLR Bundle includes 30 articles (14,347 words) and 30 emails (7,059 words) messages. Just copy and paste and you're good to go.
Here are the article titles included:
1. Welcome And Why Happiness Is A Choice You Make Every Day
2. Make A Commitment To Cultivating Happiness
3. What Makes You Happy?
4. Start Your Day With Gratefulness
5. The Connection Between Doing Stuff And Happiness
6. Stress Kills Happiness – Easy Ways To Destress
7. Happiness and Exercise
8. We Crave Human Connections
9. Don't Sweat The Small Stuff – Savor It
10. Finding Happiness in a Sea Of Sadness or Overwhelm
11. Fighting Against Our Brain's Bias To Negativity
12. Build A Support System of Happy People Around You
13. Why Getting Enough Sleep May Be The Key To Happiness
14. Boost Your Confidence And Become Happier
15. Make It A Point To Make Someone's Day[/one_half_first][one_half_last]
16. When All Else Fails, Fake It
17. Keep A Journal To Practice Gratitude And Happiness
18. Learn To Deal With Negative Thoughts and Emotions
19. Live In the Moment
20. Think & Communicate In Positive Ways
21. Giving Back Makes Us Happier
22. Meditating Your Way To A Happier You
23. Trade Things For Experiences (travel instead of more stuff)
24. Happiness In Simplicity – Declutter Your Life And Your Mind
25. Stop Complaining. Take Action.
26. How Good Nutrition Can Help Your Mood
27. Sometimes You Need To Treat Yourself And Spend Some "Me" Time.
28. Happiness Is Contagious
29. Are You Noticing A Difference?
30. Let's Make A Plan To Keep This Happiness Going
Each day during the challenge your readers will receive a personalized email from you with a link to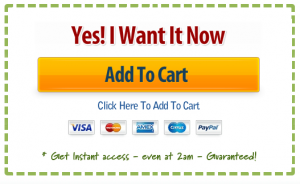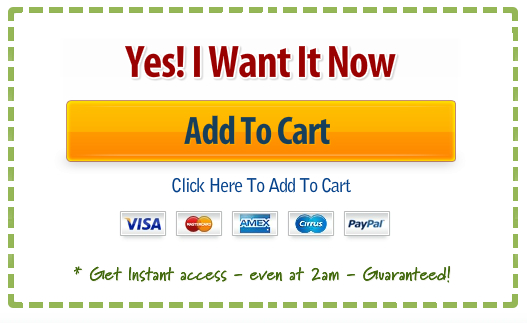 the daily blog post and a Happiness quote.
The posts or articles are a good mix of tips and ideas that will inspire your readers to work on their own happiness. There are inspirational posts and those with strategies that your reader can take action on right away (like decluttering their home or keeping a gratitude journal). It's a good mix of content that your audience will enjoy. Since the articles also go up on your blog and can be shared via social media, this is a great way to grow your reach and attract new readers.
This could be a free challenge to help you build your list and grow engagement with your readers, or it could be a paid product for a life coach. The content could also easily be turned into a 30 day group coaching program on improving happiness.
Post each article on your blog to drive traffic there, or if you prefer, share the tips (or excerpts) on your Facebook page to drive up engagement there.
Along the way, you can of course monetize your emails with suggestions for different books, courses and tools. We have incorporated some affiliate product suggestions into the emails. Of course you are more than welcome to switch them out for your favorite resources and recommendations.
If you know how to copy and paste, you can set up this 30 day happiness challenge. Keep it free or make it a paid product.
Bonus – Using An Email Challenge To Grow Your List 
We put together a "how-to" guide to help you implement this PLR and use it to grow your list. Use it for this challenge, but also for any other 15 or 30 day email challenges you may want to run down the road. We've even included a section on how to  write the content for your challenge yourself. We share everything we do to run and promote these 30 day challenges and grow our lists fast. Frankly this bonus alone is well worth the price of the entire PLR bundle.
Get the 30 Day Happiness PLR Bundle for $47 – and Start Growing Your List Today!