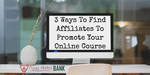 Congratulations! You've got a fantastic online course that you KNOW people need. Now, you just need to get that course in front of the right audience…
One of the best ways we have found to get our products in front of new audiences is by working with affiliate marketers who get paid a commission for the sales that they bring.
Even if you've already got an affiliate program for your course, you may have found it challenging to find people to PROMOTE your courses using that affiliate program.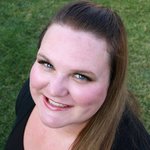 That's why we've invited Jessica Larrew from TheCourseCreatorsLounge.com to share with us 3 of the ways she finds affiliates to promote her online courses. Jessica has worked with over 300 affiliates to promote her many online courses and she's been considered a top affiliate in her industry. So, she brings experience from both sides of the table when it comes to working with affiliates to promote digital products.
---
Thanks, ladies! Working with affiliates is one of my favorite ways to get in front of new audiences. It saves me from feeling like I am in constant promotion mode with my online courses. 
Instead of working on new funnels all the time or creating sales, I spend my time looking for new affiliates and working with them to promote.
The number one question I get about working with affiliates is "How can I find affiliates who will promote my courses?" So, I'm here today to answer that question with 3 of my favorite ways to find people who can promote my courses.
Quick side note before I answer that question. If you are reading this and don't have an online course yet, make sure to grab my free worksheet for coming up with the perfect online course topic that you can teach.
Ok, now let's get to the best ways to find affiliates for your online courses.
People Whose Courses I Promote Often Make Great Affiliates
One of the first places you can start looking for potential affiliates is auditing the products YOU promote for other people. If your audience is the right fit for their products, then it is highly likely that their audience is a good fit for YOUR product.
This does not work 100% of the time, but it's easier to reach out to someone whom you have credibility with already than just coming out of the blue to ask someone.
When you consider people you promote, make sure to check their content to make sure it is a good fit for your course. That's one of the mistakes people often make when doing outreach for their affiliate program. 
I've got 11 Common Mistakes Affiliate Hosts Make that you can download for free to do a quick audit of your affiliate program!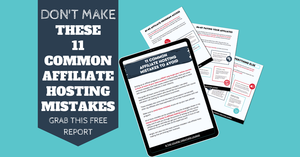 People Who Promote My Competitors Should Consider Promoting My Course
The second place I look for new affiliates is by searching out people who are promoting people I consider my "competition". 
I cover the exact strategy I use for this in my Course Creator's Guide To Affiliate Hosting course and show you how I find these affiliates and how I determine if they are a good fit or not.
I figure if someone is having success promoting a course that is similar to mine, then they would benefit from promoting mine as well. 
I will try to share how our courses are different enough for them to feel confident in promoting both of the courses.
Facebook Group Owners Can Be A Goldmine For Course Sales
The third way I want to share with you to find affiliates is by searching on Facebook for all of the groups in your niche. 
You don't want to promote your course directly in the group. Instead, you want to reach out to the group owner and build a relationship with them directly so that THEY can promote your course.
Having the owner promoting your course it gives you instant credibility in the group and it keeps you from looking like a spammer.
I recommend hanging out in the group for at least a week and interacting with the other members before you ask the owner if they would be an affiliate for you.
Reaching Out To Potential Affiliates
Now that you've got a few ways to find potential affiliates, you want to get a game plan in place to help you reach out to them in a way that they will respond to you and feel comfortable working with you.
That's why I've put together 11 easy to use swipe files you can use in your affiliate outreach! These are the email templates I use when reaching out to new affiliates. Plus, I give you a behind the scenes look at some of the emails I've personally received and my reactions to them!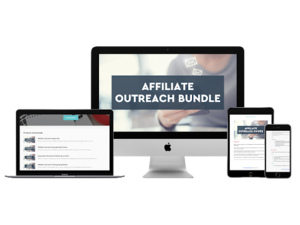 Check out the Affiliate Outreach Bundle here and be ready to start reaching out to those awesome affiliates tonight.

For those of you who have not started your affiliate program at all or don't feel confident in even reaching out to affiliates yet, I've got you covered in my Course Creator's Guide To Affiliate Hosting course that will walk you step-by-step through the process of setting up and running a great affiliate program!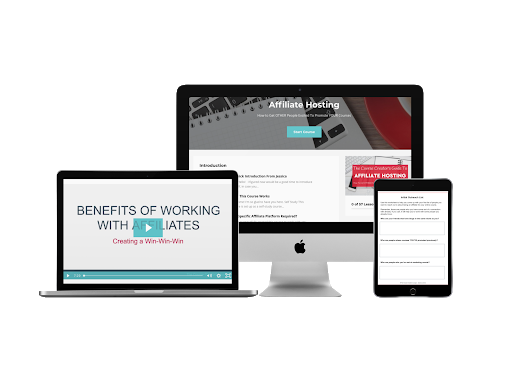 I hope you found these 3 ways to find potential affiliates helpful. Sometimes it just takes ONE perfect affiliate to change the trajectory of your online course business. You can do it!