10 Minute Tasks: 2,000 Words a Day
Writing 2,000 words a day (or more) doesn't have to be hard.
You Are A Writer And Content Creator
As a writer, you know how important it is to create content consistently, and plenty of it. The more content you have out there, published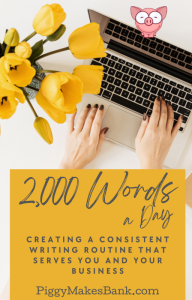 in one way or another, the better the chances your ideal target audience will find you and choose to interact with you.
However, content creation can take up a large chunk of your day. It isn't easy to write each piece of content it takes to grow your business and reach your ideal target audience.
Once you do, you want to keep them engaged. You want to teach, to entertain, and provide value.
On top of it, you want to craft products or membership site content so you can make a living. All of that takes a lot of different words.
How do you get all this writing done?
The secret is consistency.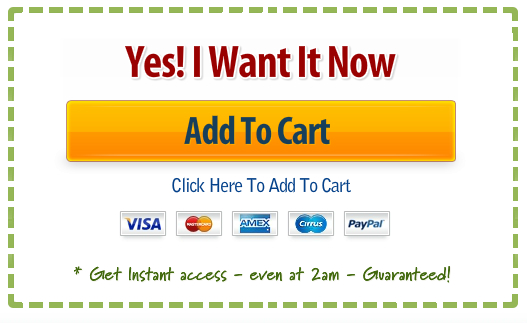 We've created a Ten-Module course to help you start and solidify a strong writing habit
Because we want to help you grow your business and become a more consistent writer and content creator, we've put together our best tools and strategies that help us create an enormous amount of content each month (and in the case of Susanne, write a bunch of fiction for fun on the side).
In other words, we know what we're talking about and practice what we preach.
Writing 2,000 words (or more) per day doesn't have to be hard.
Writing can be fun. Something you look forward to doing each day. In fact, we're willing to bet that's how it was for you in the beginning.
But then reality sets in and the rest of your business and your life catches up with you. It becomes hard to find or make the time to write. We put it off for a day, a week, a month, only finishing the most urgent writing tasks.
If you're ready to find your way back to your love of writing and creating, this course is for you.
Or maybe writing isn't something that comes easy for you. That's okay. Often, our most powerful pieces of content are born out of struggle.
Writing can become easier and something you do with less effort through building a strong writing habit.
Practice does make perfect and inside this course you will find the tools and techniques to help you build that habit and turn it into a routine you look forward to.
Here's a peek at everything we'll be sharing with you:
Module 1: Why 10 Minutes And Why 2,000 Words?
We start by covering the basic idea behind the 10 Minute course as well as discussing why 2,000 words per day is a good starting point. That said, you can adjust that number up or down to fit your content creation needs. And no, you're not going to write 2,000 words in ten minutes. But you can get there, ten minutes at a time.
Module 2: How Your Business Can Benefit From Writing
2,000 words per day is a lot of written content. Let's take a look at where you can it in various different forms to grow your business and your bottom line. Use this module as motivation and come back to it whenever you need fresh ideas for content you can create, how to reuse what you've already written etc.
Module 3: Don't Break The Chain
We promised you plenty of tools. A surprisingly powerful one is the idea of not breaking the chain, or keeping a streak going. In this module you'll find out why it works, how to track your 'chain', and how it will become stronger over time until you'll move heaven and earth to not break it.
Module 4: Parkinson's Law
We briefly touch on Parkinson's Law in module one. Here we dig a little deeper and define how it applies to writing and how you can tap into this law to get your daily word count in.
Module 5: Let's Talk About Sprints
Writing sprints are an incredibly powerful tool to help you get the words in during a short amount of time, leaving you plenty of time left in your day for everything else you need to do. But there's more to it than efficiency. Find out how sprints can help you tap into that magical flow state that helps you create your best content.
Module 6: Staying Motivated
Writing a consistently day-after-day is hard work and it takes time to establish a strong habit. We'll help you get over the hump and stick with the goals you've set yourself with a variety of motivational tools including big picture thinking and keeping your 'why' top of mind.
Module 7: Bribing Yourself
This is another fun tool that can work extremely well if you follow a few simple tools. Motivate yourself to not only get your daily word count in, but also finish those large writing projects with bribes.
Module 8: The Importance Of Refilling Your Creative Well
Writing is a creative process. As you create, you also have to make sure you replenish and refill your creative well. We have plenty of ideas for you on how to do this and go into quite a bit of detail about what the creative well is.
Module 9: Avoiding Burnout
If you push too hard and ignore your creative well, you risk the dreaded burnout.
Module 10: Putting It All Together
In this final module we bring it all together with tips on how to make these various tools and techniques work together. We discuss why not everything will work for you all the time and how to deal with this. Last but not least we have a few parting words and ideas for you about where to go from here.
What Are You Waiting For?