We've created a 30 Day Challenge you can run to grow your list and inspire activity in your community.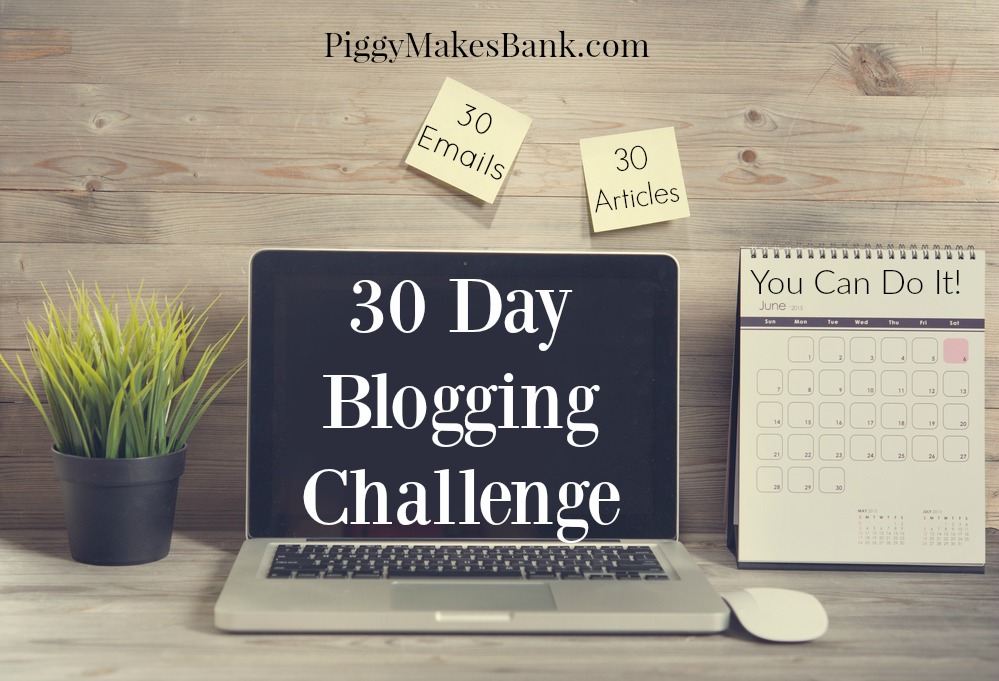 Here's What's Inside The 30 Day Blogging Challenge 
30 Emails and 30 Articles
Host your own email challenge and keep your readers happy and engaged all month long.
This special Blogging Challenge PLR Bundle includes 30 articles and 30 emails messages. Just copy and paste and you're good to go.
30 Day Blogging Challenge Article Titles
1. A Blogging Challenge And A Content Idea
2. Brainstorming Blog Post Ideas Based On Categories
3. How To Craft Great Blog Post Titles
4. Are You Using Drafts To Get Ahead?
5. Let's Compare – Quick Posts vs. Epic Posts
6. Quick Content Idea: Answer Comments In New Blog Posts
7. Down And Dirty Formatting Tips To Make Your Blog Posts Shine
8. Content Recycle – Turn Your Emails Into Blog Posts
9. Yes, Your Posts Need Images
10. Cross Link Posts For More Interaction
11. Quick Content Idea: Best Of Blog Posts
12. Build A List To Bring Them Back
13. Ask Your Readers For Topic Ideas
14. Don't Be Afraid To Link To Other Sites
15. Product Reviews Make Great Content If…
16. You've Got To Promote Your Blog Posts
17. Social Media Love Part 1 – Promote Your Own Stuff
18. Social Media Love Part 2 – Get Content Ideas
19. Optimizing Images For Different Social Media Sites
20. Quick Content Idea: PLR Articles
21. The Importance Of Building Relationships With Other Bloggers
22. Why Hosting Guest Posts On Your Blog Can Be A Great Idea
23. What Do You Want Them To Do Next – Crafting A Compelling CTA
24. Grow Your List Faster With Special Lead Magnets For Blog Posts
25. Start Emailing Your List About New Blog Posts
26. Fresh Blog Post Ideas With The Google Keyword Planner
27. Endless Ideas With A Blogging Planner
28. Ask Your Readers To Share Their Best Tips
29. Add Some Videos To Your Posts
30. Recap And Where To Go From Here
Each day during the challenge your readers will receive a personalized email from you with a link to the latest Blogging Tip.
Some posts will have ideas and tips for coming up with fresh blogging ideas (in any niche), while other posts will help your readers become better bloggers. Everything from writing and formatting to promoting the posts and building a list is covered. The idea is to encourage your readers to blog more consistently and improve their skills.
This could be a free challenge to help you build your list and grow engagement with your readers, or it could be a paid product. The content could also easily be turned into a 30 day group coaching program on blogging.
Post each article on your blog to drive traffic there, or if you prefer, share the tips (or excerpts) on your Facebook page to drive up engagement there.
Along the way, you can of course monetize your emails with suggestions for different blogging tools, courses, and books. We have incorporated some affiliate product suggestions into the emails and also compiled a list of affiliate products for you. Of course you are more than welcome to switch them out for your favorite resources and recommendations.
If you know how to copy and paste, you can set up this 30 day blogging challenge. Keep it free or make it a paid product.
Bonus – Using An Email Challenge To Grow Your List 
We put together a "how-to" guide to help you implement this PLR and use it to grow your list. Use it for this challenge, but also for any other 15 or 30 day email challenges you may want to run down the road. We've even included a section on how to  write the content for your challenge yourself. We share everything we do to run and promote these 30 day challenges and grow our lists fast. Frankly this bonus alone is well worth the price of the entire PLR bundle.
Get the 30 Day Blogging Challenge PLR Bundle for $47 – and Start Growing Your List Today!