30 Days of "Done for You" Content to help you grow your list & inspire activity in your community.
Build Your List, Grow Your Reach, And Stop Worrying About Constant Content Creation!

For only $47 you'll get all this:  30 articles, 30 emails, ebook compilation & our handy "How to Run an Email Challenge" Guide
Our 30 Day Building Your Courage to Increase Your Self-Confidence Challenge is designed for you to grow your list and inspire activity in your community.
By far our favorite way to grow our reach and create engagement with our target audience in any niche is running a challenge. The idea is to post something on a topic each day for 30 days both on a blog, and on social media. In the content you share helpful tips and advice and to go along with it, emails go out each day that point readers to the new content and challenge them to follow along. Whit this content bundle, you challenge your readers to learn more about self-confidence and courage over the course of a month.
Here's What's Inside The 30 Days to Building Your Courage to Increase Your Self-Confidence Challenge
30 Emails and 30 Articles
This  PLR Bundle includes 30 articles  and 30 email message. Just copy and paste and you're good to go.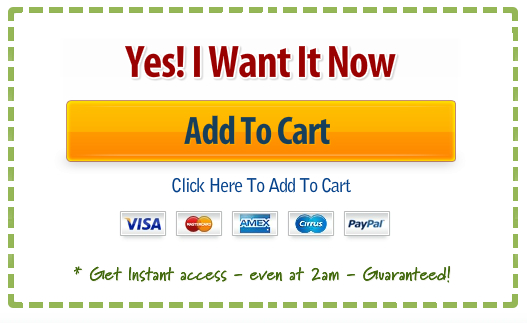 Here's a quick glance of the 30 titles we have for you inside:
Welcome To 30 Days Of Building Your Courage To Increase Your Self Confidence
The Connection Between Self Confidence And Courage
Courage Is A Habit
Start By Looking Back And Seeing How Far You've Come
Pick Something You're Scared Of And Do It Anyway
Focus On What's Important To You
Confidence Hack – Strike A Power Pose
How Goals Can Help You Boost Your Confidence
Confidence Hack – Write Those Goals Down And Check Them Off
Do What You're Good At And What Makes You Happy On A Regular Basis
Confidence Hack – Keep a Journal
Bad Days And Set Backs Are Part Of Life
Confidence Hack – Do It Anyway
Time To Talk About Negative Thinking And Negative Self-Talk
Confidence Hack – Stop Negative Self Talk In Its Track
Confidence Hack – "What's The Worst That Could Happen?"
Confidence And Courage Are A Balancing Act
Put Your Shoes On In The Morning And Other Good Advice On Self Confidence
Confidence Hack – Sometimes You've Got To Fake It
Let's Talk About Random Acts Of Kindness
Confidence Hack – Start Volunteering
Stop Complaining And To Focus On Solutions
Confidence Hack – Eat That Frog
The Power Of Being Prepared
Confidence Hack – Make Yourself A Promise And Keep It
Let's Talk Diet, Exercise, and Sleep
Confidence Hack – Cultivate A New Habit
Avoiding People, Places, And Situations That Will Bring You Down
Confidence Hack – Make A List Of Your Strengths, Skills, And Achievements
Reflect On How Far You've Come
 Each day during the challenge your readers will receive a personalized email from you with a link to the daily blog post.
The posts or articles are a good mix of tips and ideas that will inspire your readers to work on increasing their courage and their self-confidence. There are inspirational posts and those with strategies that your reader can take action on right away. It's a good mix of content that your audience will enjoy. Since the articles also go up on your blog and can be shared via social media, this is a great way to grow your reach and attract new readers.
This could be a free challenge to help you build your list and grow engagement with your readers, or it could be a paid product for a life or business coach. The content could also easily be turned into a 30 day group coaching program on courage and self-confidence.
Post each article on your blog to drive traffic there, or if you prefer, share the tips (or excerpts) on your Facebook page to drive up engagement there.
Along the way, you can of course monetize your emails with suggestions for different books, courses and tools.
If you know how to copy and paste, you can set up this 30 day self confidence and courage challenge. Keep it free or make it a paid product.
What If Blogging Isn't Your Thing?
Not a problem! We've compiled the content into a meaty 30 chapter eBook that you can share with your target audience. Use it as an up-sell or bonus for signing up to your list or coaching program. Turn it into a new paid product to build out your funnel, or post the articles on your site with a call to action at the end to sign up to receive the full content package. You get top-notch self-help content that you can quickly customize for your specific target audience and share with them in a variety of different ways. We even include a guide with plenty of ideas to get you started. The only way you won't benefit and profit from this content is if you let it collect virtual dust on  your hard drive.
BONUS: You'll Also Get Our "Using An Email Challenge To Grow Your List" Guide
We put together a "how-to" guide to help you implement this PLR and use it to grow your list. Use it for this challenge, but also for any other 15 or 30 day email challenges you may want to run down the road. We've even included a section on how to  write the content for your challenge yourself. We share everything we do to run and promote these 30 day challenges and grow our lists fast. Frankly this bonus alone is well worth the price of the entire PLR bundle.
To recap, you'll get the full 30 articles as a word document, txt files, and the article content turned into a meaty eBook that you can share as part of the content series, or use as a stand-alone product. You'll also receive 30 email messages to promote the blog posts.
Get this Building Your Courage To Increase Self-Confidence PLR Bundle PLUS BONUSES for just $47 – and Start Growing Your List Today!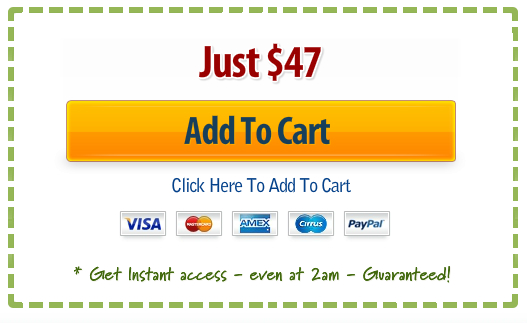 10 Ways To Instantly Use This Package
Not sure where to start? Here are ten quick ideas to put this self-help content to good use right away to grow YOUR business.
Turn the articles into a 30 Day Blog Post Series and the emails to email your list about them.
Share the body of the email text as social media posts with links to the blog posts.
Take the document that includes all articles, add a title page, about the author, and recommended resources and you'll have an eBook that you can give a way at the bottom of each blog post. Write a quick Call to Action to build your subscriber list.
Do the same as above, but sell the eBook to build a customer list. This could be your entry level product that not only builds this paying customer list, but also feeds into the rest of your product funnel.
Create a 30 Day group coaching program or interactive challenge based on the content of this package. Hand the eBook to your clients to follow along and have something to take away with them after the program runs its course.
Create a personal coaching program based on the same info with more personalized suggestions for each client.
Use the content in each article to create a quick audio or video product. If you have a podcast here's the content for your next 30 episodes.
Use the 30 topics to record 30 Facebook Live videos for your self-help audience.
Hold a series of self-help webinars based on the article content.
Mix and match all of the above. Remember, this is your content. You can re-purpose it as many different times and in as many different formats as you see fit.