Setting & Reaching Goals PLR
Short Report, Workbook, 10 Articles, 10 Social Media Posts & 3 Promotional Graphics on 'Setting & Reaching Goals
Are you looking for quality self-improvement and motivational content to add to your blog or
website? We all have things we would like to improve: our health, our weight, how much money we're making, or how clean the house is. Wanting to do better is good. Setting goals is even better.
This content bundle talks about how to set smart goals that will get your readers results. The tips, ideas and techniques discussed can be applied to any type of goal your audience wants to reach. They will be helpful as is, but you can also quickly edit the posts to make them even more relevant for your niche.
Use the short report as a fresh lead magnet to grow your list, post the articles to your blog, use any of the content in your info products, or create a coaching program that helps your clients set smart goals and reach them. The guide and workbook will come in handy no matter how you chose to use them.
Your PLR Bundle Includes:
A Short Report – The True Secret to Setting Goals & Reaching Them (1,752 words)
Here's What's Inside :
Start Dreaming And Set Your Goals
Break It Down Into Steps And Tasks
Set A Deadline For Each Goal and Task
Be Accountable To Someone
Time To Celebrate
A  Companion Workbook – 52 Weeks of Goal Tracking
Setting goals is the first step to achieving them.   Once you have a goal, write down the steps needed to reach it.  Add a deadline.  Be accountable to someone.  Celebrate when you get there.
Each page has a prompt with specific questions, directions, and of course plenty of space for to record goals, steps to obtain the goal.
10 Articles – 400+ Words Each
Bundle the articles for a short report, post the articles to your blog, or add them to a bigger info product.
Stop Thinking of Your Goals as Resolutions
Goals Without an End Date Are Dreams
Stay on Track by Measuring Your Progress
Reach Your Goals by Taking it One Week at a Time
It's OK to Bribe Yourself With Rewards Along the Way
Motivational Hack – Set Mini Goals You Can Reach Quickly
Accountability Hack – Keep a Journal
Time to Get Accountable – No More Backing Out
Double Your Chances of Success – Find a Partner in Crime
Stick To Your Goals for Life – Make It a Habit
10 Social Media Posts 
Use them as Tweets or Facebook posts or wherever else you see fit to promote your content.
3 Social Media Friendly Graphics 
Use them in blog posts or your favorite social media sites.

If you want to help your readers  reach their goals, you can get this incredibly value-packed bundle for $27 . Simply Click the Button Below and Receive an Immediate Download.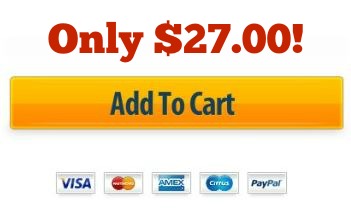 That's a total of 1 short report, 1 workbook, 10 articles (400+ words each), 10 social media posts & 3 graphics. Give your readers the content they are looking for!
Like what you see? Check out our other PLR Bundles.