Information Product Creation Made Simple And At A Discount
This Exclusive Offer Makes It Easy To Monetize Your Content  
 An Ebook/Journal Combo Ready To Sell To Your Audience Each Month
Content is important. With good content going out there each and every month, you're growing your reach and you're attracting more people to your website and your list. In other words, content and traffic are important, but they are only one part of the equation. To profit from your online business, you have to make offers. You have to have something to sell and some of the easiest and most profitable products you can put together – particularly in the Self Improvement Niche – is information products. The good news is that we have you covered!
You've already signed up for our monthly content PLR pack. Why not add a ready-made information product you can sell to your target audience? Sure, you could buy these PLR packs ala carte from our website, but sign up now, and get locked in at the super low monthly rate of $37.
This Month's Topic:
Intentional Impact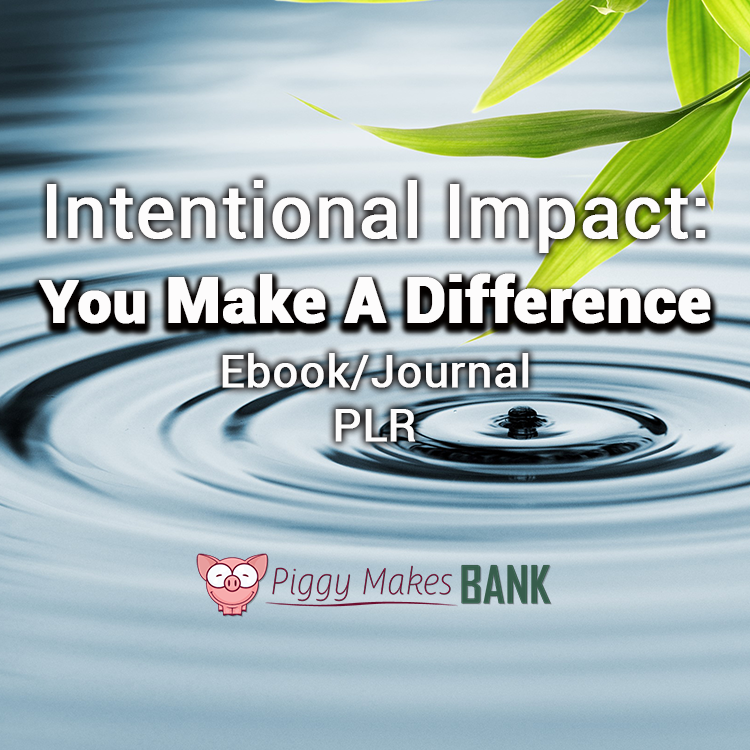 What does it mean to make an impact? It means having an influence over something or someone, thereby changing them. This influence can be either good or bad, depending on your actions. Believe it or not, you are making an impact every moment of every day, in one way or another. You are also experiencing the impact of others' actions on a regular basis.
You may have never considered that just one person can make a difference when it seems like it takes a village to do just about anything. The truth is: you can make a difference all on your own, without a team or organized mechanism backing you up. You are actually already making a difference all over the place – you just don't identify it as being impactful.
Show your readers how to identify the special things they are already doing and encourage them to do more of the same, as well as introduce new ideas that they'll be excited to implement with this eBook / Journal combo.
Your Intentional Impact PLR  Includes:
Ebook (6,427 words)
"Intentional Impact: You Make a Difference" will inform your readers about:
How They are Making a Difference Already
How One Person Can Make an Impact
Discover What Impact You Want to Make
Deciding Where to Make an Impact
Creating a Plan for Impact
This ebook would make a great info product that you can promote to your audience. It would be a perfect addition to the 30 Days of Problem Solving Challenge pack we offer but works just as well as a standalone product. Edit it slightly as needed to fit your audience and your style, and you can have a brand new eBook up and ready for sale over the course of a day or two. Or take the content and use it to create a class or coaching program on the topic. Of course, you can also break the content apart and use it as you see fit. Break it down into three shorter reports to use as lead magnets, or create a long series of blog posts. No matter how you decide to use the content, your readers will appreciate this information on making an intentional impact in the world.
Journal
You may have heard that it takes 30 days to create a habit and with this journal you can help your readers. There are 30+ pages that will help record their thoughts and progress as your audience begins to journal about the impact they want to have in their daily lives.
The journal includes writing prompts and of course plenty of space for them to record their thoughts and feelings. Readers can print out a fresh copy or each month and continue to use the journal for as long as they need it.
If you want to help your readers become more content, you can get this incredibly value-packed bundle for only $37. That's way less than you'd pay a quality ghostwriter to write just a couple of articles for you.
This is a special deal for our self-help club members only! You get the eBook / journal combo each month for $37 per month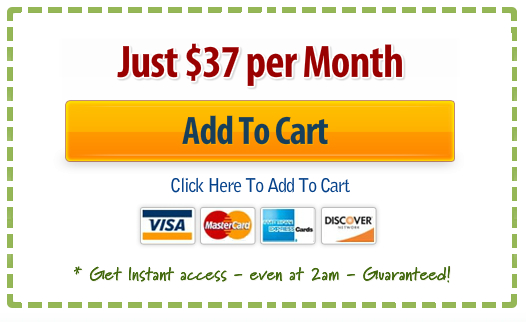 That's a fresh eBook and workbook for just $37 per month. Give your readers the self help content and info products they are looking for with this  PLR  
Love this? Help us spread the word!