[thrive_headline_focus title="Decluttering PLR Bundle" orientation="left"]
 A Short Report, 10 Articles, Handy Schedules + Checklists,  & Affiliate Program Recommendations on "Decluttering Your Life"
Over the past two to three generations, our homes have gotten bigger and bigger. More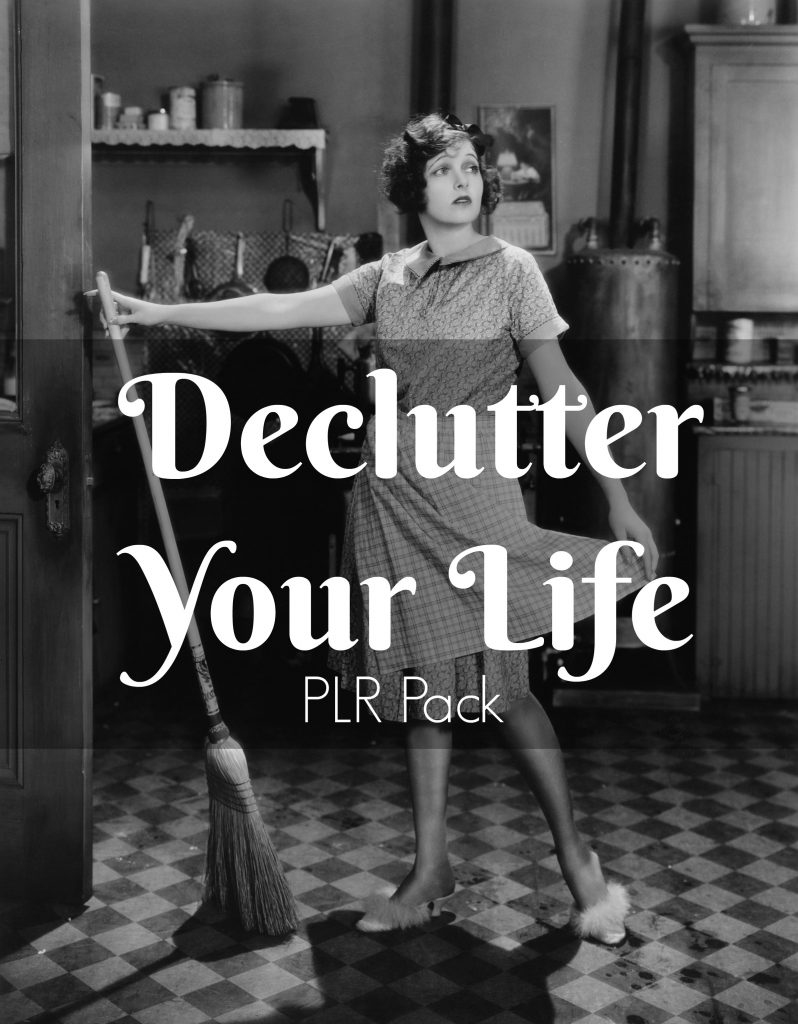 importantly, we've started accumulating more and more "stuff", and it's starting to have a negative impact on our lives. In an effort to simplify our busy lives and reduce stress, people are embracing decluttering and simplifying. Minimalism is a hot topic and the first step is to simply get rid of a lot of the physical, digital, and even mental clutter we all hold on to. Show your audience how they can get started with this Decluttering PLR pack.
We've put together this PLR bundle with lots of content to help you get up and running quickly in this profitable self-improvement niche. Help your readers, make a difference in their lives, and share this valuable content.
[divider style='full']
Your Declutter Your Life PLR Bundle Includes:
 A Short Report
The Psychology of Clutter will help you figure out what is causing you to hold on to possessions and accumulate more and more stuff. It doesn't include "just" physical possessions. Digital and mental clutter can be just as problematic. By digging deep and showing your readers what's causing them to clutter up their lives, it becomes easier to let go of these extra things and declutter.
Here's what this 2,000+ word short report will cover:
Introduction
Clutter Is Distracting And It Can Hurt You
Physical Clutter vs. Digital Clutter
From Minimalist To Organized Chaos – Finding Your Clutter "Sweet Spot"
Conclusion
Use it as a lead magnet, break the content up into a series of blog posts, or add it to your own info product.
[divider style='full']
10 Quality PLR Articles
Use these articles as stand alone posts, or a series on decluttering, minimalism, simple living, organization or  homemaking. Of course you could also compile all articles into a short report that you can then use to grow your list or as a bonus for another product. It could even be the basis for a paid product on helping people finally get organized.
5 Reasons Why Decluttering Won't Work
Decluttering Methods of Minimalist Masters
6 Rules of Decluttering
How to Handle Decluttering Overwhelm
How to Declutter an Entire Room in One Afternoon
What Not to Do When Deciding to Declutter
10 Tiny Decluttering Steps You Can Take Today
50 Easy Items to Toss on Your Decluttering Journey
Tangible Ways Decluttering Can Improve Your Life
Gain Both Comfort and Cash When You Declutter
[divider style='full']
Handy Cleaning Schedule & Checklists 
Use these checklists as giveaways for your readers, freebies to build your list, or as a bonus to any of your products. Of course they make great content for your site as well. Add an introductory paragraph and monetize it with a recommended product at the end of the post, or link to product reviews.
How to Efficiently Clean Each Room Checklists
Schedule for Cleaning Tasks
[divider style='full']
If you want to help your readers make sure they are prepared to simplify their lives and declutter their homes, you can get this incredibly value-packed bundle for only $37. That's way less than you'd pay a quality ghostwriter to write just one article for you.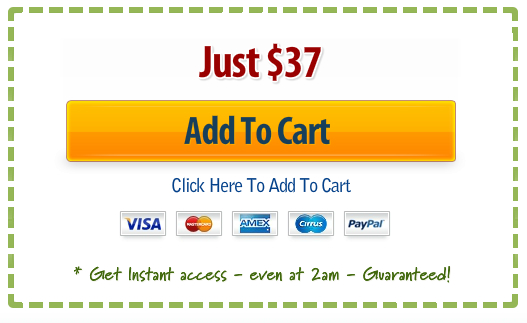 That's a total of A Short Report, 10 Articles, Handy Schedules + Checklists, & Affiliate Program Recommendations + More for just $37. Give your readers the content they are looking for and help them on their journey to a simple, organized life.