How & Why to Make Bone Broth
10 Articles, 10 Auto-Responder Emails, 

 A Handy Checklist & 3 Promotional Graphics
Are you looking for quality food content to add to your blog or website? Bone Broth has been the hot topic of the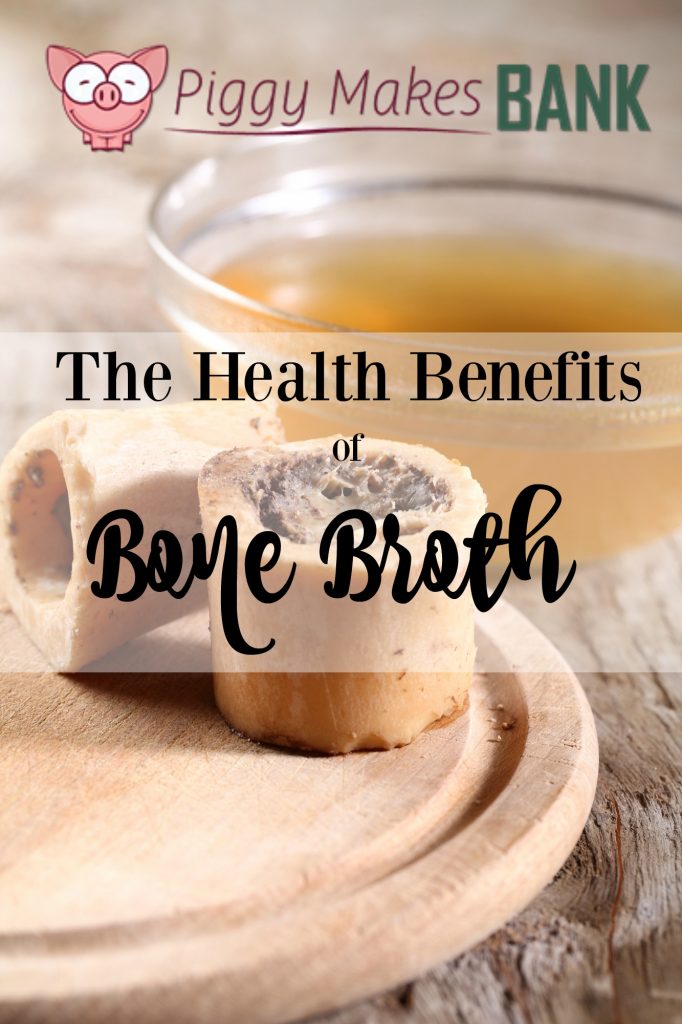 healthy foods, low carb and paleo crowds and for good reason. This ancient dish is packed with nutrients that nourish body and soul. It's also easy to make and very inexpensive. Show your readers how they can get started making, cooking with and storing bone broth.
This content bundle talks about how to make bone broth and why it should be consumed for nutritional benefits. The tips, ideas and techniques discussed can be applied to any type of goal your audience wants to reach. They will be helpful as is, but you can also quickly edit the posts to make them even more relevant for your niche.
Bundle the articles for a short report, post the articles to your blog, or add them to a bigger info product.
Your PLR Bundle Includes:
10 Articles – 400+ Words Each
What Is Bone Broth
How To Make Your First Batch Of Bone Broth
The Benefits Of Making Bone Broth
Different Ways Of Making Bone Broth
What Bones Can You Use To Make Bone Broth
How To Use Bone Broth In Cooking
Storing and Freezing Bone Broth
Stock vs. Bone Broth vs. Vegetable Broth
Adding Variety to Your Bone Broth With Veggies
The Benefits Of Using Apple Cider Vinegar When Making Bone Broth
Take a look inside: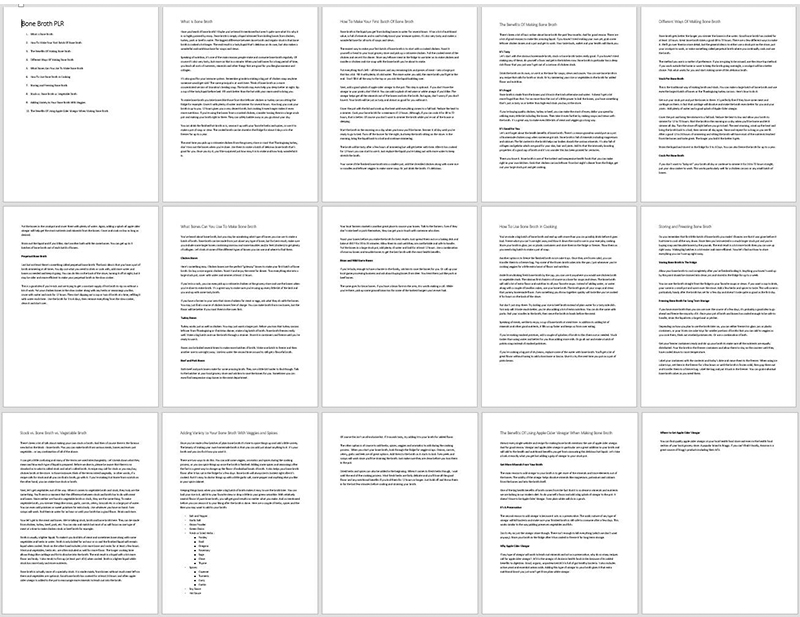 NEW

10 Auto-Reponder Emails 

Keep your readers engaged using email auto-responders. These emails have been created to correspond with the articles in this pack to help you easily create an online course, post series with follow-up emails, or anything else that you can think of to keep your readers engaged.
A Handy Checklist 
We've included a handy checklist to help you map out each step.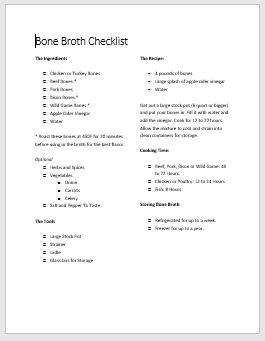 3 Social Media Friendly Graphics 
Use them in blog posts or your favorite social media sites.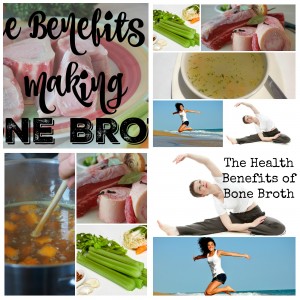 If you want to teach your readers how & why to make delicious bone broth, you can get this incredibly value-packed bundle for $27 . Simply Click the Button Below and Receive an Immediate Download.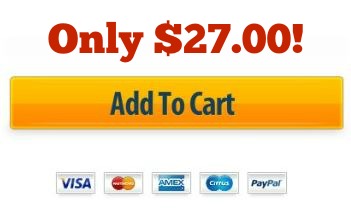 That's a total of 10 articles, 10 auto-responder emails,  a checklist  + 3 graphics. Give your readers the content they are looking for!
Like what you see? Check out our other PLR Bundles.
Love this? Help us spread the word!