All It Takes Is About 30 Minutes Per Day!
Kick Overwhelm In The Butt
Here's What To Do To Grow Your Blog and Profit From It!

A lot of people we talk with seem to think making money online is a puzzle to be solved –  when in truth it's not that mysterious.
The problem is that there is so much to do and each and every day you're bombarded with new things to and products to buy.
It's easy to get distracted and spend all day researching, or you end up falling down the Internet rabbit hole.
If you need to kick overwhelm and distractions in the butt and focus on what's working, this is EXACTLY what you need!
We've discovered over our years as internet marketers, there are specific, duplicate-able projects we cycle through.  We repeat, recycle, tweak and improve them as we go and  they never fail to move us forward, build our lists and grow our income.
We realized…
If these Profitable Projects work for us (and they do!) they can work for you too!
So, we invite you to look over our shoulders and find out exactly what we're doing to build our own successful web projects.
The question we're asked more than anything is:
How did you make it work?  How did you go from working a full-time job and raising a family to being able to quit your day job and supporting your family with your website?
The biggest "SECRET" is to work on Profitable Tasks for
your online business a little bit each day.

Spending even half an hour on it 5 days a week can be enough to grow a nice little stream of passive income – if you're working on the right tasks.
That's what Piggy Makes Bank Profitable Projects is all about.  These are the money making tasks, strategies and tactics you need to learn and implement for your business to grow.
Watch As We Share EXACTLY What We're Doing Each Day To Grow Our Online Income!
You get access to our extensive library of  workbooks, checklists and assignments. We created these to help us stay on task and work on the things that actually bring us traffic and more importantly make us money.
All you need to do is download the pdfs, read through them and start working on your daily task lists.
Pick a topic you want to work on, grab a report from that section and get to work.  It'll only take a few minutes to read and about 30 to 45 minutes per day to finish your tasks or assignments.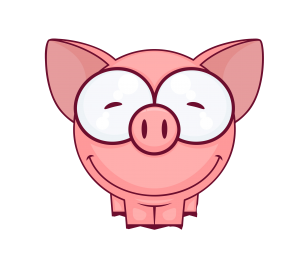 Specifically,  You'll Be Working On:
Creating new content for your sites that attracts both readers and search engines.
Simple strategies to send more highly targeted traffic to your site.
Reuse and repurpose everything you do as much as possible for more traffic and more sales.
Stop leaking perfectly good traffic out into cyber space … instead, get your readers to take the actions you want (join your list, buy an affiliate product).
Continually grow your list and then effectively market to it.
In other words, what to do when, where and how.
Of course we'll also share our thoughts and more importantly our test results on any new products or techniques we come across from here on out.
Tracy & Susanne, You're Only Charging $97 for All This?  Yes!  Crazy, Isn't It?
We want you to become a customer of ours for life. What better way than to give you a really killer deal? That will make you much more likely to consider future products we plan on releasing.
Just$97
Why You Risk Absolutely Nothing!
If you're  like us, you hate having to risk even a penny on a speculation.
We don't want you to risk anything when you say yes to our offer today. So we're going to extend to you a 30 day, no-questions asked, money back guarantee.
Here's how it works. For any reason (or no reason at all) you decide Profitable Projects isn't for you in the next 30 days, simply contact us and let us know. We'll refund every penny of your purchase promptly and without question.
With that in mind, you have absolutely nothing to lose!
Just $97
 Are You Ready To Be Profitable?
You can continue to do what you're doing right now to grow your online business and hope and pray that somehow it really starts paying off …
OR, you can get with reality and use the best and most effective methods for growing your online business just by completing our daily tasks!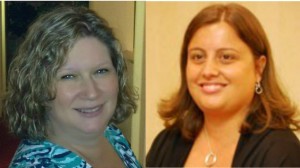 Tracy Roberts & Susanne Myers
Support / Contact    Affiliates
(c) PiggyMakesBank.com
Love this? Help us spread the word!